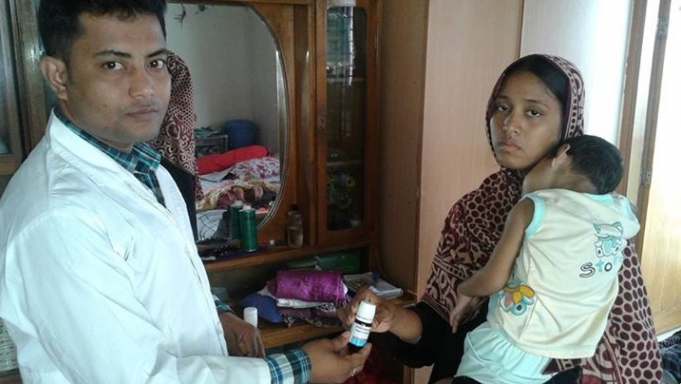 My name is Eleni - I am just someone who wants to make a difference. I have taken it upon myself to travel to developing countries and start training alternative therapists in the places they are needed most - orphanages, blind schools and schools for the disabled - all off my own bat and out of my own pocket. I also happen to be 90% blind.
Recently a group of Doctors in Bangladesh, who are in charge of 8 medical centres throughout the poorest parts of Dhaka, have come to me for help as they have over 4000 children who are in need of care and treatments outside of traditional medicine. I want to send 20 therapists there in March and April to run a hands on training program and treat as many of these children as we can. We need $45,000 AUD to make this happen. This covers flights, accommodation and food only - no-one will be getting paid.
This Christmas I walked, mostly alone, 196km from Brisbane to Byron Bay to raise money for this project. People asked me how I did this when I'm blind. I tell them if we don't pitch in, then these children have nothing. There is no-one else.
So, I am appealing to you. To carry out this work, we need funds. I walked for these children instead of eating seafood and opening presents. Will you help?
To found out more about my Foundation and other work that I have been doing, visit
www.oasisnaturalhealthfoundation.org

THE ONHF VISION
For all children to be given the opportunity of great health options regardless of country or disability.
To empower children with disabilities and long-term illnesses, through our unique healing methods, to discover their greatest potential and live it joyfully. To assist them with mobility, flexibility and holistic health options to gift them with a greater awareness of their bodies and the conditions they have. To give them, through the gift of awareness, the power to invoke change.
About Project Creator: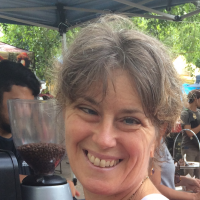 Eleni Seitis
In 2008, Eleni Seitis attended a seminar introducing her to a Social Entrepreneur, Roger Hamilton. As Roger spoke of his 2020 Vision for his organisation, XL, he invited members of the audience to share their own visions of their future businesses and organisations. At that stage, Eleni was working for herself as a Bowen Therapist. She hadn't planned the future of her business…until that moment.
Link to the Project:
https://chuffed.org/project/blind-walk-for-the-children-in-bangladesh