HIV Education and Awareness
Raising awareness and increasing knowledge of HIV/AIDS and related sexual reproductive health issues such as STI's is always important. We continue to do this by delivering sessions to local youth, designing and distributing leaflets and supporting community awareness events.
Orphans
There's an estimated 1 million orphans living in Malawi. I was fortunate enough to meet a small group of 8 local children being taken care of by women in the community. Just a small amount of money each week can provide them with hygiene essentials such as soap, educational materials such as notebooks and pens, and other necessities such as blankets, shoes and medicine.
School Partnership
We are hoping to set up a partnership between a local primary school (Cumbria, UK) with a local school in Mzuzu as an opportunity for education on both sides whilst raising awareness regarding the issues many youth in Malawi face, such as poverty and HIV.
IT Skills
A big part of getting ahead in Malawi and other African countries is being able to gain transferable ICT skills and knowledge. We aim to provide further technical equipment to organisations such as REEHAT-INITIAATIVE which focuses on teaching and inspiring young people through ICT. Any old (working) laptops, projectors, printers etc that are no longer used or needed are gratefully accepted.
Anyone can get involved and support us whether it's through donations or raising awareness. Our main project is the business grant project targeting HIV positive women living below the poverty line. We are also supporting orphans and teaching young people IT skills with local NGOs.
Business Grant Project
What will your £50 donation do?
£50 equal to 50,000 kwacha in Malawi will give a HIV positive woman living below the poverty line a business grant to either set up a new, or re-establish an old (lost), family business.
The main benefits of the project help reduce poverty, fight HIV and empower women.
Alongside a compulsory business training session, led by Malawian volunteers, each beneficiary will be expected to provide contact details so we can support and monitor their progress and sign an informal 'proper use' form, ensuring they are aware of and agree to the intended purpose of the grant. This part of the process will be overseen by local registered NGO REEHAT-INITIATIVE.
For any individual living in Malawi, the world's poorest country, £50 is a life changing sum of money that can and has literally turned lives around for the better.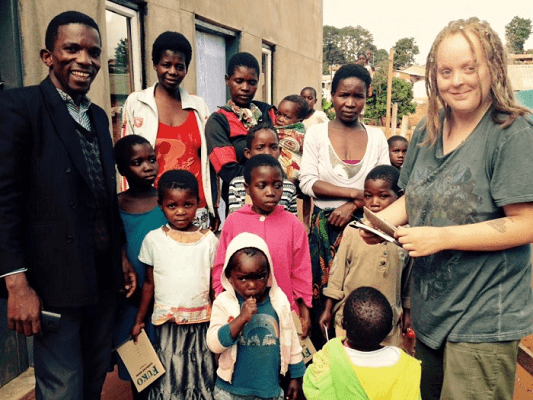 For example, in May 2016, alongside a group of fellow UK volunteers, I ran the business grant project targeting flood victims that were living as refugees in disaster camps. £550 enabled 11 benefeciaries to successfully set up new businesses, open bank accounts and move out of the camp. One lady in particular, within a matter of weeks, had doubled her initial grant money with her new business of selling chickens and meat at a local market, she keeps full proper records of all her incomings and outgoings etc and is renting a new home with her children. They no longer sleep in an empty hall, share 1 water tap, 8 toilets and no food with 260+ other people.
Aside from the practical benefits such as providing long-term income which feeds their children and enables education, shelter by renting a house or a room and medical care when necessary, it also provides psychological benefits such as positive living and well-being. It provides incentive, purpose, future opportunities in business, society, economy, education and a better quality of life.
In return for your donation, aside from the simply amazing fact that you have given someone their life back and a reason to carry on each day, (if you wish to) you will have your name given to the beneficary so that they may thank you personally via video, which I will personally document and send to you via E-mail. And (again, if you wish to) you will receive E-mail updates, including photographs etc, on their progress throughout the process and beyond.
The reason behind this is simple: I feel it is vitally important and only fair that donors get to see the evidence of the changes their money is making. A lot of large-scale charities can't provide this personalised service and lot of the money doesn't always go where it is apparently intended. However, with myself (Mzuzu Aid) working directly on the ground on a small-scale project like this, I can guarantee that will not be the case. I will personally ensure that 100% of your donation is handed to those most in need and that you will witness the difference you've made.
We hope that we can benefit a minimum of 50 women (we also award grants to men, but our focus is on women due to gender inequality issues) within a 6 – 10 month period.
I have donated £50 to provide someone with a business grant, which will be handed out when I return to Malawi in October.
If you would like to become a part of this fantastic opportunity to help women and their families in the world's poorest country, please don't hesitate to get in touch, or visit our crowdfunding page.
It is understandbale that, even in the UK, we are not all able to donate financially, therefore please know that your ongoing support is just as valuable in the fight against poverty, HIV and inequality, so if you would like to find out how you can help in other ways, please send us a message. When the average wage in Malawi is 78p per day, you can imagine just how much every little counts…

About Project Creator: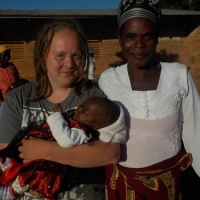 Hetti Sansom
I'm Hetti, 26, from England. I volunteered in Mzuzu, northern Malawi for 3 months earlier this year focusing on HIV/AIDS education and awareness following a lifelong interest in international development and studies in psychology and sociology.

Link to the Project: