CELL PHONE APP TO QUENCH THE URGE TO FIGHT OVER CANDIDATES TRUMP AND CLINTON PRESIDENT STREET FIGHT
With both the Republican and Democratic National Conventions this year being so historic and historically and hysterically most voters want to take their angst and aggressions out on someone or something. NOW is their chance to release their latent and blatant anger on Donald Trump or Hillary Clinton with a new phone App called – PRESIDENT STREET FIGHT.
This game was created at the beginning of the Presidential Primary Season, by professional animator and graphic design artist Tim McGee of Holyoke, MA. McGee is the founder and owner of McGee Media of Holyoke. Mr. McGee anticipated that the knock-down-drag out contest - for becoming the next Leader of the Free World - would come down to the Republican Nominee, Donald Trump, and Democrat nominee, Hillary Clinton.
This year's White House race has proven to have plenty of reports of vicious name calling, negative campaigning and violence, and McGee's new cell phone app will help those who have had enough and those who can't get enough of "gaming" – of which 52% are women - to help their candidate settle the score in a karate-style street fight.
As McGee puts it, "There has been so much controversy and violence, surrounding this political season, I felt it was important to help people exhibit some anger management by playing my game." This app will be a great way to pass the time – particularly during the hot button debates that are sure to get people in an emotional tizzy to the point where they need to find an emotional outlet. Instead of showing their anger toward those on the other side of the political fence, they can use their thumbs on a virtual screen to do the trick."
In addition to being able to fight as Clinton or Trump, McGee has included a cast of characters, such as President Obama, as well as former Presidents George W. Bush and Bill Clinton. Even the Vice Presidential Picks will be added into the gaming shortly.
Gamers and anyone else who want PRESIDENT STREET FIGHT may have it - for free - by buying a $20 Trump or Clinton T-shirt, to Original Art work from the project (which range in price or type of prints) or a DVD starring Lucy Liu, called Nomads, a powerful movie on the subject of the dehumanizing experience of immigration, all on Indiegogo
Witnessing all of the crazy name calling, divisiveness, physical fighting and various degrees of uncivility, I created a mobile App called President Street Fight.President Street Fight helps people manage their anger over the 2016 Presidential Campaign and Election between Republican Nominee Donald Trump and the Democrat's Nominee Hillary Clinton.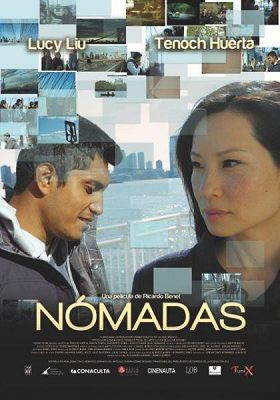 President Street Fight is a Karate Classic Style Mobile App. This app allows people to take out their election year angst and aggression in the virtual world of a mobile phone screen, instead of on the streets, at a rally, or protest. My app includes a cast of characters, including Melania Trump (the wife of Donald Trump) and the First Lady, Michelle Obama, as well as President Obama and former Presidents George W. Bush and Bill Clinton.
Story Of PRESIDENT STREET FIGHT App
Since 1999, McGee has been producing animation movies and characters. On a vacation trip to Disney World, in Florida, McGee met a group of animators, working at the MGM Studio theme park (now known as Hollywood Studios). Here, they informed him about how one may get into the industry and where to go to school for appropriate training. The gentlemen gave him a list of colleges and an information packet on what the company looks for in an art portfolio.
While studying Graphic Arts at Springfield Technology Community College, Mr. McGee convinced his professor to allow him to do an independence study on animation. His professor agreed and suggested a number of figure drawing classes he would need to take, as well. After graduating from Springfield Technology Community College, McGee continued, in earnest, to draw and write scripts, and submitted applications with some of his work to the colleges, provided on the list previously given him by the kind Disney animators. McGee was accepted to a number of the colleges on the list including KCAI (Kansas City Art Intuition), the same college at which Mr. Wal Disney attended. McGee chose to attend this college as well. After finishing up the foundation program, McGee transferred to Atlanta, Georgia in order to finish his studies while launching a number media properties that he created at KCAI. In Atlanta, Mcgee attended AIA (the Art Institute of Atlanta)
While in Atlanta, McGee worked with a number of people from the industry, from a retired VP Executives at Turner programing, other animators in the industry, major league baseball players, such as Mark Wohlers, Sir Elton John, TLC, Jagged Edge, Blaque, and Lucy Liu.
McGee began to branch out into the web-based media and video games, apps and programing and continues to work in this area. McGee, while creating a beta demo game to star Lucy Liu, he began to discover just how many people were upset with congress and the poor job they were doing. So, he turned his attention to this subject matter and developed a number of game demos, with President Street Fight being one of them.
McGee owns the rights to the movie Nomads starring Lucy Liu. This movie is about the dehumanizing experience of immigration. McGee will launch this movie in the Fall (on ITunes and Amazon.) but you can get a copy of the film as a perks on DVD with the Indiegogo

About Project Creator: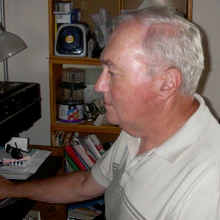 Timothy McGee
My name is Tim McGee, and I am from Holyoke, MA. Since 1999, I have been producing animation movies and characters. I worked with a number of people from the music, television, sports and film industry - Retired VP Executives of Turner programing, Animators in the industry, Major League Baseball Players Mark Wohlers to Sir Elton John, TLC,
Jagged Edge, Blaque, and Lucy Liu. I began to branch out into web-based media and video games, apps and programing I continues to work in this area. This started when I creating a beta demo game to star Lucy Liu.  Unable to obtain the right the project got stuck in development. As I move on to develop another game app I continuing to work with Ms. Liu and her team, and  I acquired the rights to the movie Nomads starringLucy Liu for big media project.

Link to the Project:
https://www.indiegogo.com/projects/stop-the-violence-with-president-street-fight-app-game/