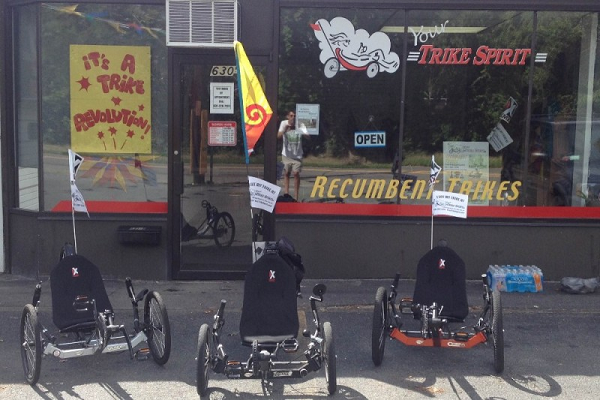 Your TRIKE SPIRIT is a shop that is selling recumbent trikes with a focus on the disabled and mobility challenged community on Long Island, NY and surrounding area.
Gregory Davis is the founder of Your TRIKE SPIRIT he wants to increase his inventory and marketing to help more people…get mobile. He says "In 2009 I was diagnosed with a serious debilitating illness, MS.  From that time my life retreated.  I became very sick and unable to work. I began an intense regimen of months and months and years of physical therapy and various alternative treatment options. I got better.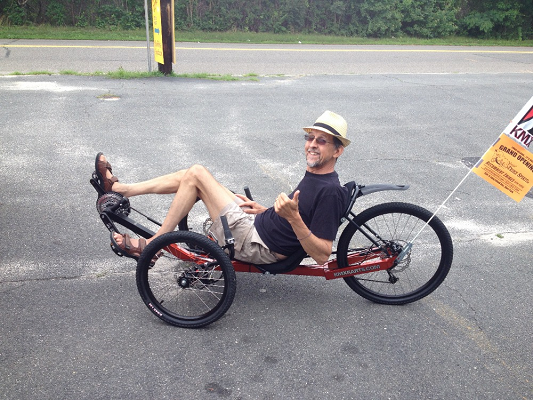 Last summer I started thinking about how to "get mobile"… again.  Then I discovered the world of recumbent trikes. I am so grateful to have found my trike! I have been riding it now for over 2 years and each day gets more special because I have my freedom again and there is no price to put on that.
My experience was so powerful and transformative that I decided I wanted to help others to have the same experience of new found freedom and…Get Their Mobility Back.
In the summer of 2015 I decided to do just that.  With the help of family and friends I was able to open my Trike shop, Your TRIKE SPIRIT, at last a place on Long Island where folks could actually ride the trikes and experience, for themselves the ease and comfort of recumbent trikes.  A chance at mobility again, when perhaps they thought there were no more options available for them.  Since opening the shop we have been able to get 30 people…back on the road to freedom, joy, and mobility!
Now I need your help.  I am looking for kind generous souls to help me raise another $20,000 to further develop the shop, get more inventory, and support marketing efforts…so we can get the word out…and get more folks mobile.  Thank you very much for your support.
Here are just a few of their stories: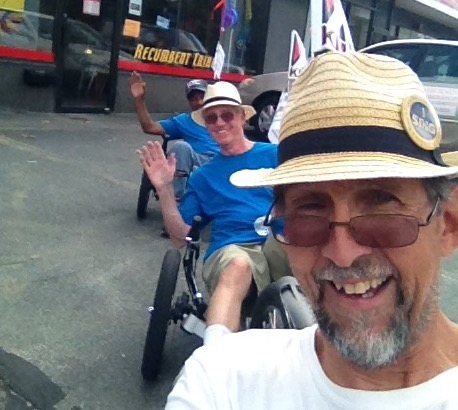 He is very proud of the fact that he helped folks like George, who came into the shop after hearing about it from a friend.  He was born with a deformed foot, but fell in love with the trikes and found he could pedal without difficulty. He became a proud owner of a trike. In his own words, "I have never felt so free and happy". George comes around too often and we ride together.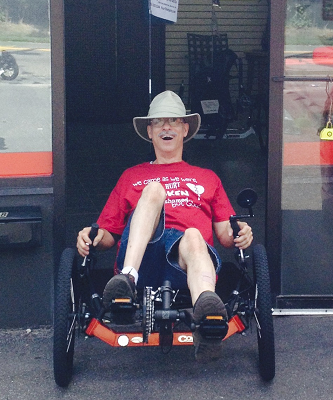 There's also the story of Ron, who was born with one leg slightly shorter than the other, he was on a cane all his life and was stuck. He spent his whole life observing others "living life" when he discovered recumbent triking at our shop he was exstactic, on his first run on his new trike he exclaimed, "I'm free, you opened my prison door and set me free!"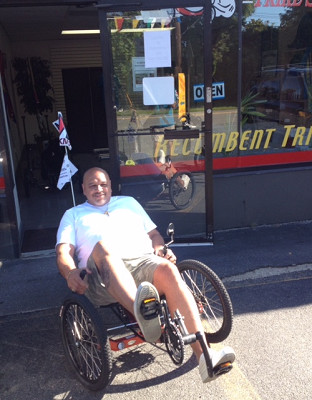 And then there's Lt Hernadez, a wounded veteran from Iraq.  Who was able to get good exercise and increase his activity with a recumbent trike that they helped him obtain with help from a Veteran's support organization. One of their proudest moments. Congratulations, Lt Hernandez, and thank you for your service!
Gregory Davis has started a gofundme campaign as a goal of raising $20,000 in order to cover the cost of further developments to the shop, expanding the existing inventory and supporting marketing and promotional expenses. 
Perks
Pledge $100 - Trike Spirit A genuine "Your TRIKE SPIRIT" T-shirt in a beautiful sky blue with Logo and the phrase. Sizes S, M, L, XL, 2XL
SHARE THE LOVE. WE'LL  LOVE YOU FOR IT!
The team welcomes your messages of support and encouragement, please do leave a message or comment alongside any pledge.

Check out the link to see more information on the desk: