Pre-order your copy of Amy's new EP! Limited items and exclusive access only available here!
Hey everyone! It's Amy. I've been working at this EP for what seems like forever and cannot wait to share it with you!
We put together some cool album bundles and unique items only for you guys at Pledge.
Plus, order now and instantly receive my new single, "10 Times Out Of 10!"
Every order comes with an AccessPass, which includes a download of the entire EP before it comes reaches anyone else. I will be posting exclusive photos/videos/music throughout the campaign, only for pledgers!
Thank you so much for all of your support! -Amy
RECENT UPDATES:
Amy Guess *Exclusive* Sneak Peek of New Music
Hello there to my awesome pledgers!! If you're reading this you've already pledged and joined me on this crazy journey, and I want to say a Huge thank you to you for that!! So here is an exclusive …

About Project Creator: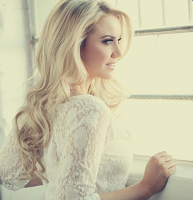 Amy Guess
Las Vegas-native, Amy Guess, started writing and performing music at the age of 15. She soon began working with local artists and producers, giving her the experience to mold and craft her sound. A true songwriter, Guess is constantly writing and has written over 100 songs in the past 2 years. In 2012, Guess released her first album,
Coming Up for Air, followed by a handful of music videos. In 2015 she released her first single "Moonlight" and early 2016, released her second single, "10 Times Out Of 10." This EP includes both singles along with 4 more songs from Amy that we'll reveal along the way!

Link to the Project: