LoogleMaps is an app that will lead you to the nearest toilet by using GPS. Standard of facilities will be endorsed by previous patrons.

LoogleMaps is an app that will direct you to the closest toilet/baby changing/wheelchair accessible facilities using reliable directions powered by GPS you will find the most suitable facilities recommended by relieved users.
We have all been caught short in places that we were not familiar with. Be it lack of familiarity, language barriers, poor signalization - it is difficult to know where the nearest toilet is and furthermore not the most convenient time to begin your search!
Project Aim is to give people a tool that will help when you are away from home or in unfamiliar places and they want to empower people with useful information to make your life easier and centralized.
As a Potty-Pal you will be able to review and add new toilets that you have visited and help fellow LooGlers to find their way to the nearest/best throne.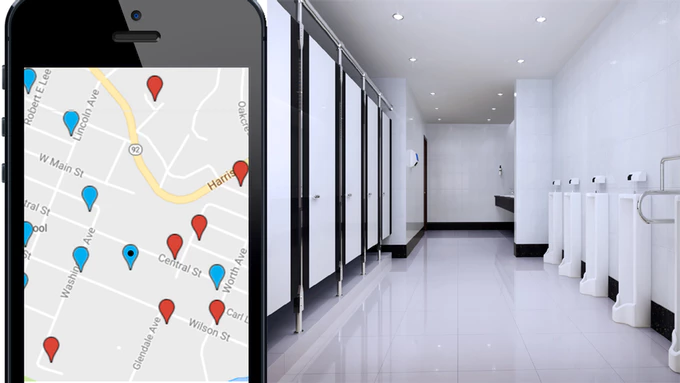 J Paz and E Murphy has launched a Kickstarter campaign as a goal of raising €30,000 in order to bring LoogleMaps app live. J Paz and E Murphy are a couple living in Ireland that created the idea of LoogleMaps after an experience they encountered during their travel of Brazil and the USA. J Paz (34) works in the IT industry and also studies Business. He has always had a keen interest in start-ups and has himself created many app ideas for his college course work including budgeting and money manager apps.  E Murphy works in the finance industry and is definitely the less "techie" of the couple. Together their dream is to make this app a reality. They always say the best ideas come from experience.
Perks
Pledge $1- You will receive email notification with updates about this app
Pledge $5- You will receive special Thank You video from the LoogleMaps team
Pledge $10- You will receive special Thank You video from the LoogleMaps team and the ADD FREE version of the app
Pledge $20- You will receive special Thank You video from the LoogleMaps team and the ADD FREE version of the app and an EXCLUSIVE LOOGLEMAPS T-SHIRT
The team welcomes your messages of support and encouragement, please do leave a message or comment alongside any pledge.

For more information, please visit LoogleMaps Kickstarter page:
https://www.kickstarter.com/projects/looglemaps-find-the-nearest-loo/