Funding for The Eleventh Plague - Zombie Cat Apocalypse a Graphic Novel / Movie
Zombie Cat Apocalypse - The 11th Plague is upon us! The story is written, Now Help me spread the word through this magnificent full color original fictional Graphic Novel / Comic. Make history by helping us create the first graphic novel/comic in what I hope to be a long running series and soon to be Episode 1 of the short film series. As a writer, it has always been my dream to see my work come to life.. The story is written and the pictures are done, now it's time to make it a reality!
Welcome to the Zombie Cat Apocalypse Indiegogo crowdfunding campaign:
Zombie Cat Apocalypse is an incredible story about the Eleventh Plague!
After an American reporter uncovers an Egyptian tomb that sat dormant for over 3000 years, the eleventh and final plague is released on mankind.
This plague, the "Zombie Cat Apocalypse", spreads throughout the entire world.
Can mankind defeat one of the plagues with all it's amazing technological advancements or will this spell the end for everyone??
Find out as WE bring this fascinating story to life!
I originally wrote Zombie Cat Apocalypse as a :30 minute Movie Script but after crunching numbers, decided to turn it into a Graphic Novel / Comic Book first.
CURRENT PHASE:
It took me almost 2 years to complete writing the story.. Now, the novel and script is FINISHED!  It is written and I have contributed and  raised enough to have over 400 original works of art professionally designed that tell the entire story!
Now, we need to raise approximately $4,000 to have these wonderful pictures professionally colored and properly arranged and put together into a graphic novel that will be titled as "Volume 1 / Number 1".. This is the first of soon to be a series of graphic novels and short films.
I have secured an Publisher who will make this dream a reality and publish the book on Books once we have the first book complete.
About Project Creator: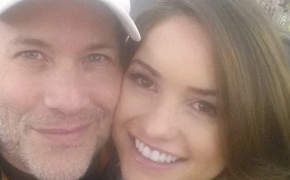 Phil Scheinman
A passion for writing, creating and projecting what I see..
As a graduate of University of Southern California, I studied creative writing under the tutelage of great writers such as TC Boyle (Author Greasy Lake…).
Encouraged to take script writing at the number 1 film school in the US, I quickly found that I possess a certain set of skills… In the end, however life took over, I got married, had 2 kids & I became a very successful Real Estate Agent. During my leisure time I wrote many scripts & now as a "Empty Nester" it's time to dust off those scripts!
Link to the Project:
https://www.indiegogo.com/projects/zombie-cat-apocalypse-the-eleventh-plague-novel-cats/