Let's Help Disaster Victims Recover!
The Tohubohu Project, meaning chaos and discord, was launched after C.Naomi, the founder of Texas Disaster Recovery and Relief noted the same devastating destruction re-occurring, year after year in the states of Texas, Louisiana, Tennessee, and Oklahoma caused by natural and human-contrived disasters. She also knows personally how it feels to be a disaster victim, loose a love one unexpectantly, and what people need in uncertain times, which is why, she's so passionate about this cause.
The Tohubohu Project-Helping Families Recover from the Devastating Disasters
TEXAS, LOUISIANA, WEST VIRGINIA, TENNESSEE, MINNESOTA are in a state of Emergency. Natural Disasters ~ floods, tornadoes, and fires to Personal Disasters of senseless murders have families and citizens suffering, fearful, and on edge. The devastation caused by a combination of natural and un-natural losses have communities in an uproar and many are concerned for their safety. Flash Flood Emergencies have been issued statewide for TX, LA, & WV and individuals of Low to Fixed income are in need of assistance to recover.
Because of the severity of flooding in certain regions of the US, President Obama has declared several major disasters. These declarations mean that federal disaster aid will be made available to the fore mentioned states to supplement state and local recovery efforts in the areas affected.
To people on the outside, this may look like a solution and a way to move on from the problem.  But in reality, this is not enough.  It will barely cover any costs or relieve any undue stress. And most of the funding is a loan to be paid back to which many low income families are in no financial situation to afford.
Texas Disaster Recovery and Relief of Dallas, TX is a founded by disaster victims and 1st responders to help those suffering and in need with immediate aid prior to the approval of federal, state, or local funding.
The Tohubohu Project has been launched acknowledging the chaos these disasters have created. Funds raised will be utilized to provide sustainable and robust solutions, to help needy families rebuild their lives in a peaceful and focused manner. Rebuilding communities, homes, economic development geared towards practical survival of varies disasters are essential and a vital mission of our cause.
The seriousness is too grand for anyone to sit back and watch anymore… 
The death count from natural and un-natural disasters have risen in the state Texas, Louisiana, West Virginia, Florida and abroad. We are all uneasy about these fatalities. This cannot go on any longer.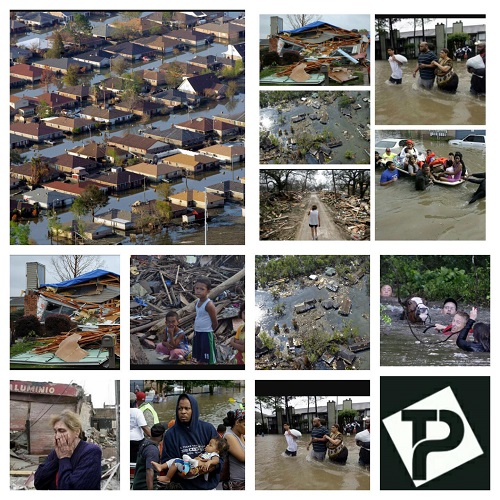 While we have started in Texas, Texans are not our only focus. Our organization is here to meet the needs of those effected and devastated the most by tragic events of flooding, tornadoes, fires, mass shootings, and unexpected losses. Our team consist of counselors, emergency  responders, scientist, construction consultants, designers, entrepreneurs, and business coaches to help assist in a moments notice.
It's time to look ahead…
Natural Disasters
A recent report says that more than 6.8 million homes in the USA are at potential risk of damage from hurricane storm surge inundation. The report adds that the total reconstruction cost value of the homes is potentially more than $1.5 trillion.
The Atlantic Coast has just under 3.9 million homes at risk, and the Gulf Coast has just over 2.9 million homes. Texas and Florida, which have the longest coastal areas, have more homes at risk than other states.
In the last 20 years, EM-DAT recorded 6,873 natural disasters worldwide, which claimed 1.35 million lives or almost 68,000 lives on average each year. In addition, 218 million people were affected by natural disasters on average per annum during this 20-year period.
As you can see the amount of natural disasters will continue to come, but the way we handle them, prepare for them, and recover from them can drastically change if we all come together
No one wants to think of what may be the worst day of their life: the day disaster strikes.  But having the right people behind you and the right resources in your reach will make a terrible situation more bearable.  When disaster strikes it's often hard to think rationally and make the right choices, we want to help people when that day comes using our knowledge.
It is Bigger than Texas!

About Project Creator:
C. Naomi Covington
As a Federal and State Emergency Manager and a Licensed Insurance Adjuster for over 10 years, I know first hand the havoc natural disaster can create for families, individuals, business, and local municipalities alike, which is the reason I founded Texas Disaster Recovery and
Relief, a Non-Profit Corporation of Dallas, TX. I often say, I didn't choose my career, my purpose did, and now my mission and goal today is to help those suffering after devastating losses from disasters.

Link to the Project: