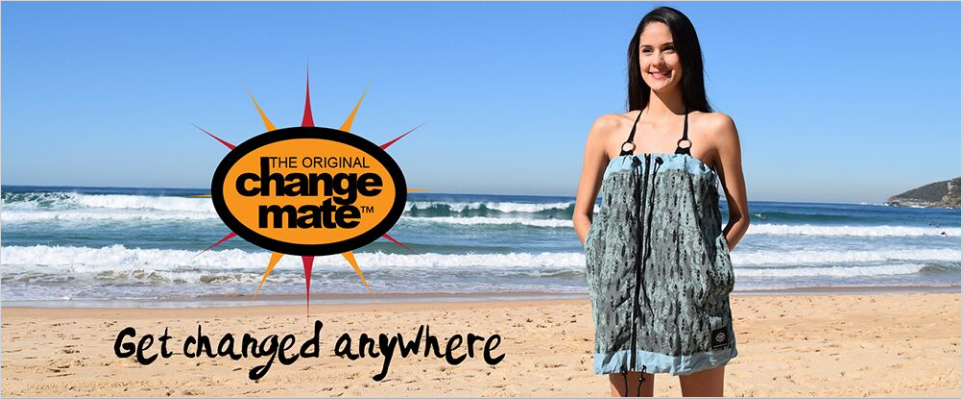 Have you ever been in the situation where you need to get changed but some of the following scenarios are making this seemingly simple task a real challenge:
 - The change room is nowhere to be seen.
- They're all occupied and you are in a hurry
- You have children with you and don't want to send them to the change rooms by themselves.
We have the perfect solution for these kinds of scenarios and for many more:
Would you believe that this cute little pillow contains a portable change room, a beach towel and a duffle bag… ALL IN ONE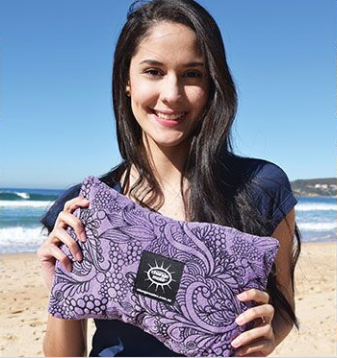 This must have accessory is called the Change Mate. A day at the beach or swimming pool looks like this with the Change Mate: Pack your belongings in the duffle bag.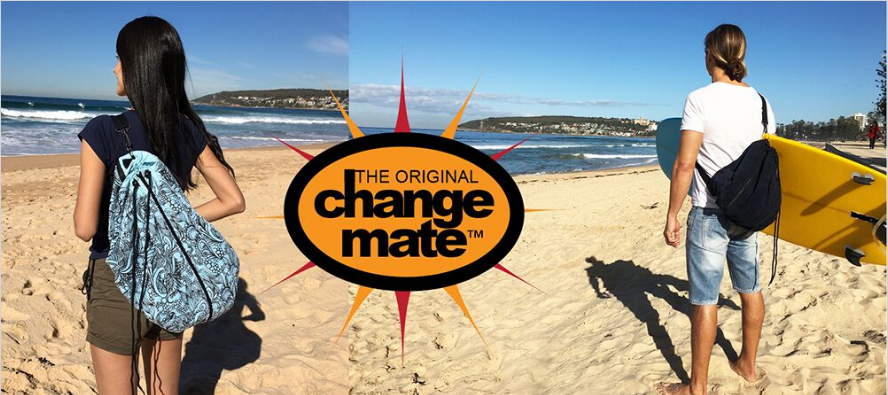 Use it as your own personal change room to get changed.

Change your top and bottom without exposing any part of your body you wish to keep private.
Use it as a beach towel and even put your clothes into our eco friendly packaging and have a comfortable little pillow.

When it's time to leave simply use your Change Mate to get changed again, put all your gear in the duffle bag, reattach the strap and you're ready to go.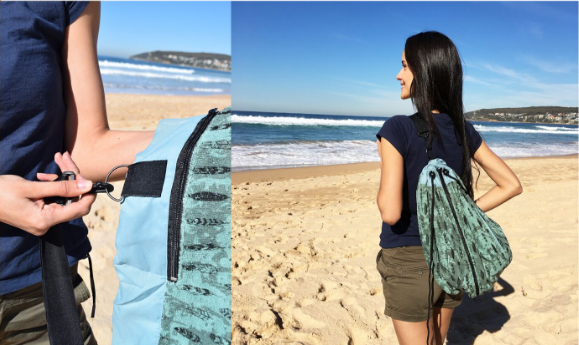 The Change Mate is a beautiful versatile accessory and its uses are limitless. During our research phase we had some amazing feedback and people were enthusiastically suggesting other uses for the Change Mate. The Change Mate is great for travelling, camping, trekking, sailing and for various sporting activities.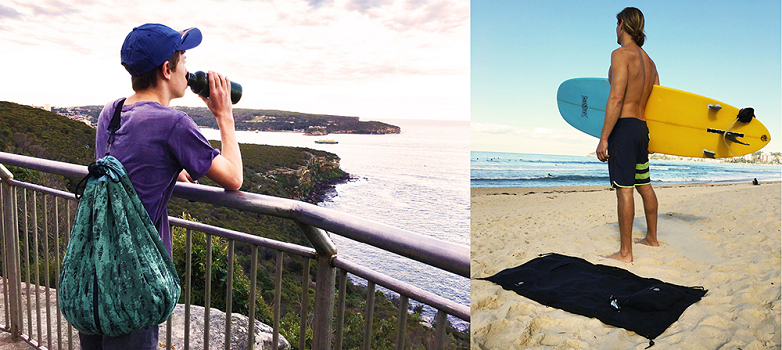 Girls love the Change Mate for quick changes at dance competitions. Ladies love it to go shopping at markets where there are no change rooms in sight.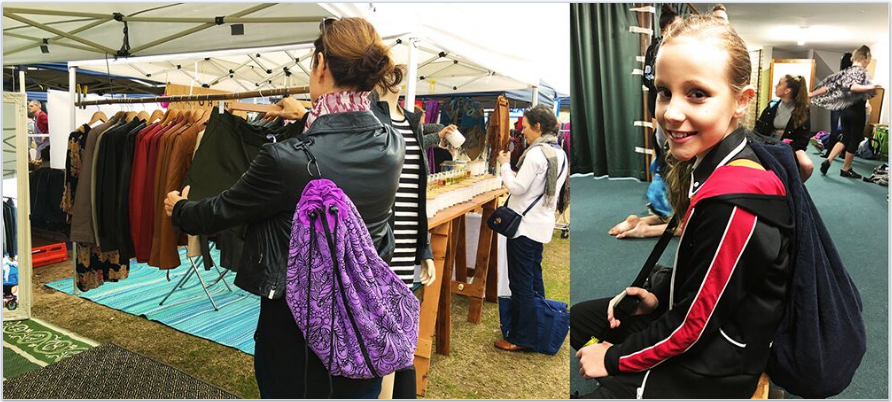 The Change Mate is made of a light weight terry towel material, the shoulder strap is made of a soft material for comfort and there is a handy zip pocket to secure valuables.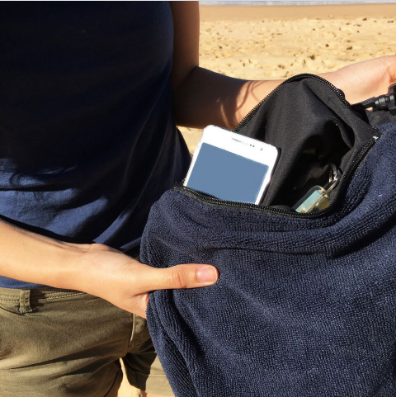 It comes in plain dark navy, green, purple or light blue. One size fits most.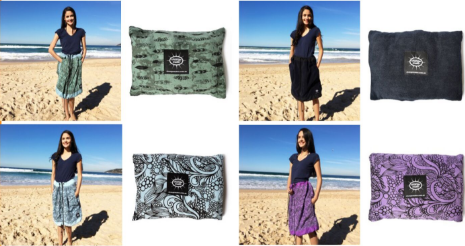 About Project Creators: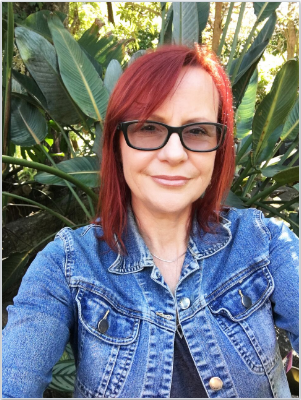 Megan Wisheart was born in New Zealand and always had a flair for creativity. She was an award winning creative in advertising for 20 years before discovering her passion to be her own boss. Her love of design and fashion moved her in a new direction after having her first child. After meeting Manuela Rocker selling her hand made jewellery at a local arts and craft market, they formed a friendship that grew into a business relationship and have been business partners ever since. The Change Mate is the latest idea that the pair have been involved with.
Megan and her husband Jon live with their 2 children on the Northern Beaches of Sydney.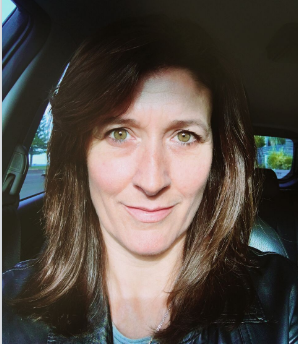 Manuela Rocker is the co-founder and director of Change Mates. Born in Switzerland and having worked in the bank and insurance industry one day woke up and decided that she needed to see the world. The most economical way to do this was to utilise her skills, namely being fluid in 4 languages, and set off to become a flight attendant for a Swiss business airline. In 1995 Manuela made the big decision to move permanently to Australia.
In 2003 she met Megan Wisheart who has been her friend and business partner ever since. Manuela lives in Manly Beach with her partner Carl and their 10 year old son Jett. Manuela's dream is for the Change Mate to become a household name!.

Link to the Project:
https://www.kickstarter.com/projects/changemate/change-mate-get-changed-on-the-go-anywhere/