#1: Travel Table #2. Meeting Table & Dining Table They improve life quality, let life is full of joy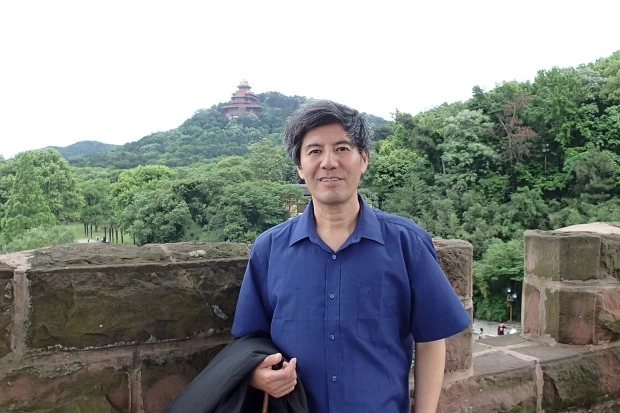 Chinese inventor Qiao Xiao Hong Seeks Funding via Indiegogo to Launch His Two Products. They are two very different and amazing portable tables systems.
(Two projects: #1. Travel Table (or Handcart). #2. Meeting Table & Dining Table)
My name is Qiao Xiao Hong, from Beijing, China. I am an engineer, Master of Science (Mechanical Engineering). I had worked in China Machine Components Company, exported machinery parts. I have rich experience to process machining parts and export them. I have many cooperative machining producers in China.
Now, I am an inventor and owner and entrepreneur of my 2 projects.
I spent 8 years to design and invent the 2 projects.
#1: Travel Table (or Handcart)
#2: Meeting Table & Dining Table (It is a four-piece multi-functional combination furniture.)
They can greatly improve people's life quality, change people's life style, bring welfare & joy. They are very interesting.
My emails: qiaoxh2@163.com and qiaoxh2@sina.com I can send 6 PDF files who described details, including business plans, product effect drawings, financial tables, etc.
Now, I decide to set up a company to produce these products, let people enjoy a real new life. But, I haven't money. I need $3 million to start up. I can supply a costs list.
I launched a campaign on Indiegogo to raise money for my 2 projects.
Please see: https://www.indiegogo.com/projects/2-projects-improve-life-quality-bring-welfare-joy-3/
I need your help. If you donate to my cause, I will adopt 4 different ways to thank.
1. I will very appreciate those kind people who don't ask rewards and sincerely help me and donate, I will remember your name and thank forever. Especially, I will compile a donor name list. Together with the product directions. When people use the new products, they will know, the products are not easy to be made. With so many kind donors in the world, we should not forget them.
As rewards to attract & encourage backers,
2. For bigger funds backers, some new products can be backed to them.
3. For small funds backers, we can supply the new products by preferential prices.
4. We encourage donors with certain economic strength to donate more funds, The donors become investors. They place orders to me. Then, they sell the new products in the world. Through price difference between buying and sales, the donors (investors) will make enough money.

Link to the Project:
https://www.indiegogo.com/projects/2-projects-improve-life-quality-bring-welfare-joy-3/