To raise money (donations) for my 2 invented projects. They are 2 very cheerful and creative projects. They can greatly improve people's life quality and, bring welfare & joys.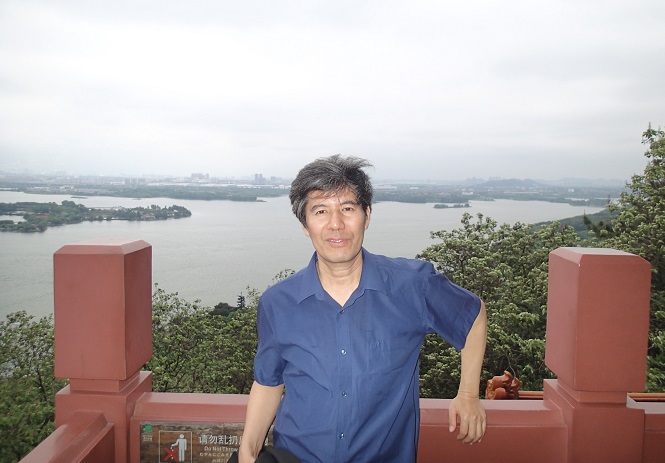 Dear Sirs/Madams
I am very glad to know you. My name is Qiao Xiao Hong (or: Mr. Qiao), from Beijing, China. I designed and invented 2 projects (2 new products).
They are:
Project 1. Travel Table (or Handcart) by Qiao Style
Project 2. Meeting Table & Dining Table by Qiao Style (It is a four-piece multi-functional combination furniture.)
I am the inventor and owner and entrepreneur of the 2 projects.
$3 million fund or more is needed for me to start up the 2 projects. ($1.3 million for Project 1, $1.7 million for Project 2). We can supply an expenses list that I will spend for the 2 projects.
Project 1: Travel Table (or Handcart). It is a leisure goods, onboard (by car). After folding, it is a delicate suitcase. Upon opening the suitcase, they include1 travel table, 4 stand alone stools, 2 clothes trees with hooks, 1 large umbrella, etc. Walk to stop, at anywhere, people (max. 4 persons) around the table, sit down, to rest. The table can become a handcart. When walking the handcart, it moves easily, even when laden with heavy objects.
Project 2: Meeting Table & Dining Table (note: It is a four-piece multi-functional combination furniture). It is a kind of office furniture and a family dining table system. It also can be used in many places. Every complete product is made up of four separate parts (four independent products). These include 1 table (length 2400 mm X width 1300 mm X height 765 mm), 12 folding chairs, 1 turn-table system, I handcart (dining car).The turn-table system is specially designed for the rectangular table. The turn-table is the soul of Project 2 and has an amazing role. Utilize the turn-table system, can move dishes or documents for users. The meeting table (which is also easily converted into a handcart) can be used to seat 12 using the 12 included folding chairs, or can be partially disassembled to seat six. If holding a larger-size meeting, like 30-50 persons, or even more, people can use several Meeting Tables together. When not in use, the Meeting Table can be folded. It is very convenient.
The 2 projects can greatly improve people's life quality, let life is full of joy. The two new products are beneficial to people. I hope to produce and sell them, bring welfare to the people in the world. But, I have not money. I hope to get kind donors' help, like yours, to support me to start up them. If you can help me to donate my cause, I will very and very appreciate.
For the general kind of donors (backers) who support my cause, I will adopt 4 different ways to thank them.
1. Especially, I will very appreciate those very kind people who don't ask any rewards and sincerely help me and, donate their precious funds. I will remember your names. I will thank you forever to support my cause. Especially, according to the sequence of letters, or according to the contributions of each donor from big to small, as well as their gender, age, nationality, I will compile a donor name list. Together with the product directions, as the required materials, this donor name list will be put into the inside of the product package. When all customers use these new products, every one of them can find and know, these new products are not easy to be made. With so many kind donors in the world, who support my cause and donate their precious funds. When we enjoy these good products, we should not forget those donors and their admirable contributions.
I will use the precious funds to start up my two cheerful projects, to produce and put the new products to the world, to serve the people better. These new products will change the world a little, bring welfare and joy to the people. This is a virtuous circle of the donation funds. You help Qiao Xiao Hong first. Then, Qiao Xiao Hong will help you. This is a how meaningful thing! Let's go, to meet a better tomorrow.
Besides, as rewards to attract and encourage backers, I want to emphasiz,
2. For bigger size funds backers, some new products can be backed to them.
3. For small size funds backers or contributors, we can supply the new products by preferential prices.
4. We encourage donors with certain economic strength, to donate more funds, In this case, the donors become investors. Their donations become investment money. Investors can be personals, companies, groups, importers or wholesales or distributors. If investors are not importers or wholesales or distributors, the investors can cooperate with some faithful importers or wholesales or distributors. Such clever investors place orders to me. Then, they sell the new products in their countries and in the world. Through price difference between buying and sales, these donors (investors) will make enough money, many times than their donations (investments). The bigger size the purchasing order is, the more profit (investment return) the donor (investor) will gain. If donors have any questions, please contact me by emails.I will answer and discuss will you.
Now, I have launched the campaign on 2 crowdfunding webs. They are: Indiegogo, FundAnything. I hope to crowd-raise money from backers (donors, contributors) in the world, to support my cause. The URLs of the 2 crowdfunding webs are:
1. Indiegogo
https://www.indiegogo.com/projects/2-projects-improve-life-quality- bring-welfare-joy-4/x/13880811#/
2. FundAnything
http://fundanything.com/en/campaigns/to-raise-money-for-my-2-invented- projects-improve-people-s-life-quality-bring-welfare-joys-2
I welcome friends to understand and support my cause and, to log in the 2 crowdfunding webs and donate your precious funds. Once I get the funds, I will start up my 2 projects, and produce these new products to the world, to better serve the people. I hope people can feel more happiness and joy, more cheerful when they use these new products.I will be very happy, too.
If you supply a sole email address, I can send 6 PDF files (including business plans, product effect drawings, financial tables for the cause), in which detailed describe the 2 projects.
My email is: qiaoxh2@sohu.com and qiaoxh2@163.com
Thank you very much for reading my description and you can consider my donation request for the 2 projects.
By the way, I have not Facebook, Twitter, You Tube, Tweet, etc. tools, because China government doesn't allow us to use these tools. So, I only contact you by emails. Please understand.