The Poppy App offers fresh flower deliveries from local farms near you that match your home or office. Annual subscriptions available.
Poppy delivers flowers straight from the farm, right to your vase. It's like farm-to-table food, but with flowers. We use your location to find flower farms near you, then delivers bouquets that match your home or office. It's a Software-as-a-Service app for flower farmers to sell farm-to-vase flowers online. You can either be a user or a vendor. If you're a vendor, you're a flower farmer. First, enter your zip code so we can find flower farms near you, then take a picture of the room you want to flowerfy. It's as easy as 1-2-3. Just snap, select and subscribe. Remember, there are hundreds of flower farmers in the United States that offer monthly floral subscription services in your area. Poppy takes the guesswork out of browsing hundreds of prearranged bouquets online and in store, because we computer generate flower bouquets that match your home or office. We save consumers time and money by sourcing our bouquets directly from the farms, so you get the flowers you want at a price you can afford. The sooner you donate to the Poppy mobile app development project, the sooner you can enjoy Farm-Fresh Flowers, brought to you by the Poppy app! Poppy: FARM-FRESH FLOWERS
There are three major trends happening right now in the floral industry: Florists are going out of business as consumers turn to e-commerce for all their floral needs, People are purchasing more flowers through apps than on web, and there is a growing field-to-vase flower movement where floriculturists are on the rise (i.e., Farmgirl Flowers).
This unique subset of flower farmers termed floriculturists is on the rise. Most floriculturists offer a weekly, bi-weekly, thrice monthly or monthly floral subscription service. According to one floriculturist in Connecticut, a pre-paid annual floral subscription for a friend or loved one, delivered straight to their door during the harvest season of March through September, is a very popular gift to give. During the peak growing season, I want to guarantee all flowers bought through my app will come from a flower farm within less than 100 miles of a user's location. By connecting app users with their local floriculturist like this, I hope to become the world's local florist.
There are currently 280 fresh flower growers in the United States. Many offer local deliveries of recurring floral arrangements for homes or offices, such as: White Flower Farm in Connecticut.

About Project Creator: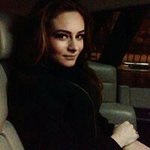 Octavia Law
Recently moved back to the US after spending a year in London, the floral capital of the world, where having a fresh bouquet of flowers in your home is as standard as English teatime at high noon. It was in London that I was introduced to the annoying problem of having to replace my dead flowers at the end of each week,
so I looked to the app store to find a floral subscription service. I took note that none yet existed in the US, but Bloom&Wild floral subscriptions were available in the UK for delivery for £60/month. However, I quickly realized that this method of buying flowers online was all the same, and I found that lack of innovation annoying, so I got to work inventing my own, & researching the global flower trade in my free time. I took advice from Tim Ferriss, author of The 4-Hour Workweek, and hired Brickwork India an consulting agency to do my business plan, financials, and market research for me. Then, I found the former VP of Design for FTD, Michael Skaff, of: Skaff Floral Creations, whose done floral work for The White House amongst other places, and recruited him to serve on the Board of Advisors to my company.

Link to the Project:
https://www.kickstarter.com/projects/poppyapp/the-poppy-app-farm-fresh-flowers/