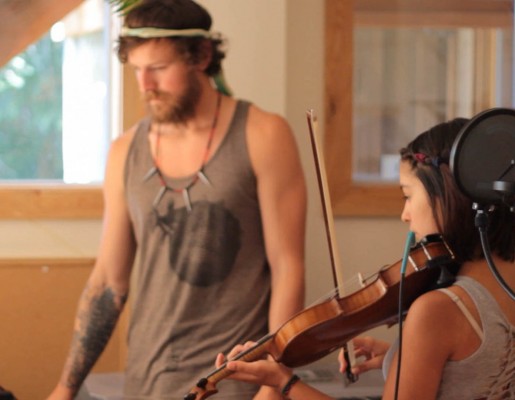 Inside Out Music are offering music programming to youth on Cortes Island (and eventually beyond) with a focus on writing, recording, and performing original music. Their mission is to inspire, expand, and unleash: Confidence, Creativity, Emotional expression, and Empowered youth. Youth on Cortes are in a remote living situation without access to many of the typical services and experiences offered in larger population centers so please help them raise money to purchase more of the gear and instruments they need to offer a full experience to these youth!
All the money raised will go directly in to the program for rent, instruments, gear, and youth scholarships which will allow them to offer program spots to all youth without cost being an issue.
The team welcomes your messages of support and encouragement, please do leave a message or comment alongside any pledge.
Any amount would count and it would be much appreciated if you are not able to give then to SHARE SHARE SHARE! Thank you all and much love!
About Project Creator: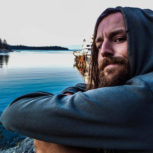 My name is Dan Peters. I live on a small, remote island called Cortes in British Columbia, Canada. It's 3 ferry rides and 6 hours away from Vancouver, British Columbia. I live off the grid with my partner Jessica in a tiny home that we built ourselves. We're expecting our first child in March 2017 and I'm 31 years old. I have been involved in youth work for the last decade, most recently with local organizations on Cortes Island and a youth empowerment camp called The Power of Hope.
At this empowerment camp, which is an arts based camp, I began leading songwriting workshops and helping youth record and produce music. I was amazed to see the power of story and transformation as youth wrote and had an opportunity to record and present their music. After doing this during the summer for the last 4 years, along with a few informal sessions during the school year with other youth jobs I have on the island, I was inspired to set up my own organization that focused specifically on teaching youth how to play instruments and write original music, which will then be recorded and performed. As a musician my self  I am passionate to be doing this work and feel truly blessed to be in a scenario where I deeply enjoy and receive fulfillment from the work that I'm doing.

For more information, please visit gofundme link: