Denace Hope is a young talented hip hop/rap artist to make it big in the hip hop industry. Unfortunately, he doesn't have enough money to fulfil his dream. Therefore, he decided to launch a crowdfunding campaign on gofundme with a goal of raising $10,000, with this money he will be investing in making music videos and make shirts to sell in his merch store.
Denace is an up-and-coming rapper who's best known for an uncanny vocal similarity to Eminem. Though he's not as advanced of a lyricist, he's definitely mastered Shady's multiple flows and penchant for highly personal, angry-yet-poppy songwriting. He's been doing his thing for several years now, and on the appropriately titled The Gift and the Curse, he continues his style of sounding exactly like Em, often rhyming about how much they sound alike. Whether you'll dig this depends how you feel about the original 8 Mile emcee. If you worship his every verse and can't wait for more new material, Denace might be exactly what you need.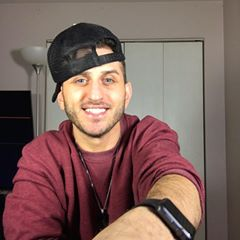 Denace says "I've been doing hip hop music for 19 years. I have 4 albums out on iTunes and Google Play which 3 of them went top 20. I've been in love with music and entertainment since I was a young kid, I don't see myself doing anything else but that. There's one thing that's stopping me from growing my fan base and reaching out to the world, and that is music videos. I don't have any decent videos that could help catapolt me to the forefront and with this money I will be investing in making music videos and make shirts to sell in my merch store that I haven't started yet because the lack of funds. I need atleast 10k to start all of this as soon as possible. I appreciate you taking your time out to read this. I thank you in advance for your donations and belief in me."
Top Albums By Denace
The Gift and the Curse
New Beginnings
Dead End EP
The Final Chapter
Gridiron (feat. F.O.X, Denace, Dr3w & David Cagle)
You can also check out his you tube channel to listen to his any other songs.
http://www.youtube.com/theofficialnasty
Here's a link to a song on iTunes. 
https://itunes.apple.com/us/album/the-gift-and-the-curse/id636977873?i=636979021
Let's make music for the ages.
SHARE THE LOVE. WE'LL  LOVE YOU FOR IT!
Thank you! Please spread the word and help this project!

Have a look at the gofundme link for more information: