Aercase actively fights against the odor and bacteria coming from your athletic shoes, so you can enjoy fresh, active lifestyle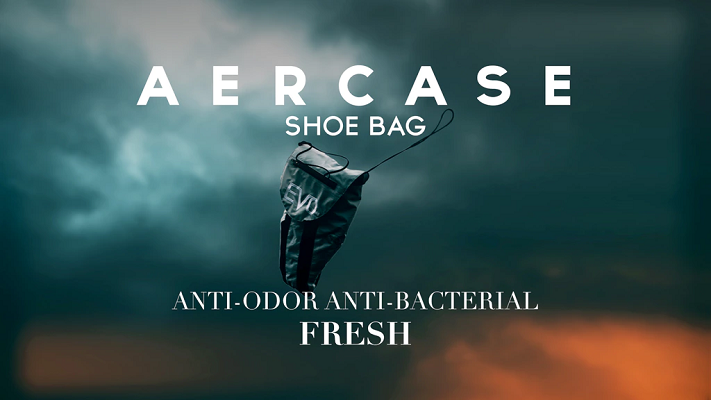 The smell of athletic shoes can be one of the most bothersome parts of an active lifestyle. They encountered this problem as busy student athletes and set out to solve it. They have spent the last year and a half developing and testing the Aercase to ensure it meets the high expectations they placed on it. The Aercase uses two layers of advanced textiles to keep your athletic shoes from interfering with the rest of your life. The first kills bacteria on contact. The second traps odor and humidity coming from your shoes. Put simply, once you place your shoes in the Aercase, you won't be able to smell them.
The Aercase comes in one color-way: black and white. Aercase fits most low-top and mid-top athletic shoes up to size 12. You can machine wash and dry your Aercase as many times as you want, and it will still work perfectly for years to come.
Features
 Silver Coated Mesh
Activated Carbon Cloth
Traps odors
Reduces humidity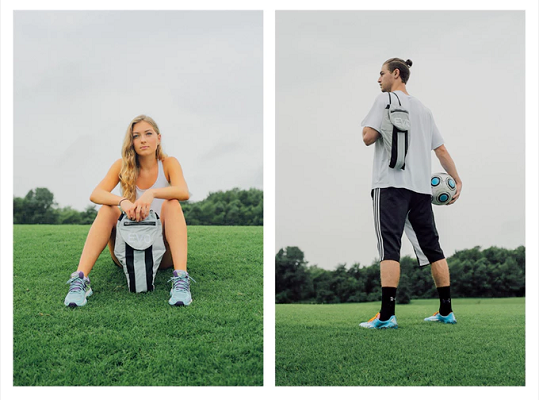 Ripstop Nylon
Provides durability
Waterproof
Enclosure
Double closing string and flap mechanism for ease and efficiency
Compartment
Water resistant for your valuables
High Grade Spandex
Form fits different shapes of shoes
The Team
Rafael de la Vega - Chief Executive Officer
Connor Norvell - Art Director
Jackson Love - Chief Financial Officer

Johnny Presslauer 

- Marketing Director

Scott Smith 

- Chief Technology Officer
Evo and Company has started this campaign as a goal of raising $20,000 in order to bring this wonderful product to market.
There's some good early bird discounts available, but you've got to be quick!
The team welcomes your messages of support and encouragement, please do leave a message or comment alongside any pledge.

For more information on the new Aercase shoe bag jump over to the Kickstarter website by following the link:
https://www.kickstarter.com/projects/evoandco/the-freshest-shoebag-aercase-anti-odor-anti-bacter/