Taking you into the infamous world of online dating.
No matter who you are, most women at some point in their life have dealt with harassment. Whether through a social network site or a real life setting, Why Should I Date You? explores these situations through lighthearted comedy in an attempt to bring awareness. The goal is to empower and unite women through this mutual social epidemic.
Why Should I Date You? follows Taylor Rebels on her search for the perfect boyfriend. Her quest begins online where she invites prospective dates for an interview. Watch as her story unfolds amidst a whirlwind of comical chaos. Come along on the journey to find true love.

About Project Creator: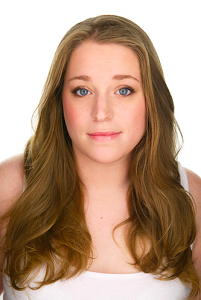 Brooke Jacoby is a New York based actress.
She has been lucky enough to work on Film and Television projects such as Weakness, Oxygen's My Crazy Love, Character Study, Tomato Soup, The Invisible Worm and most recently, He Said What Now? Brooke directed, produced, wrote and casted for her film He Said What Now? She is very excited to have the opportunity to create another film.

Link to the Project:
https://www.indiegogo.com/projects/why-should-i-date-you-film-online/