Introducing The World's First 2-in-1 Swim Shorts With Integrated Swim Boxers For Optimum Comfort And Exceptional Support
They will replace all your shorts
FEATURES:
ADJUSTABLE TO ALL SITUATIONS -Elasticated waistband for comfort and support
SECURE YOUR VALUABLES —7 Invisible internal zip locked pocket
HIGHLY RESISTANT Reinforced elastic seams for a great durability
FABRIC COMPOSITION 87% Polyester – 13% Elastane
LOOK SHARP Flat waistband for a dress pants like look Nice decorative stainless snap
HIGH-TECH FABRIC :
About Project Creator: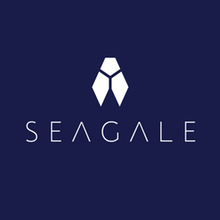 SEAGALE
SEAGALE (pronounce « sea-gal », French for « cicada ») started with two best friends spending every single summer holiday together on the French Mediterranean. The cicada in our logo is the seal of our hometown.
We were seriously annoyed with the poorly designed and uncomfortable mesh lining inside our swim shorts, so we decided to create the swim shorts of our dreams with an integrated comfortable underwear.
The 2-in-1 SEAGALE swim shorts were born!
Link to the Project:
https://www.kickstarter.com/projects/seagale/the-2-in-1-swim-shorts-the-worlds-most-comfortable