An LP containing 10 tracks, written and sang by The Ringleader.
Hey Everyone! I'm the Ringleader! I'm a Pop Artist based out of Ottawa, Ontario. Canada. I have worked very hard to get to where I am so far. I am #4 on the Pop Charts in Ottawa on Reverbnation (Reverbnation.com/jjringleader). I have built quite the fan base for myself mostly concentrated in California and Europe. I have been working on this album since 2013. The original concept started out as a 3 track EP.
After a lot of hard worked and dedication the EP has become an LP. I have already recorded 2 of the tracks. I still have to record 8 more tracks for the album, as well a few bonus tracks for the Limited Edition Copy. I have personally written all of the tracks on this album. I have titled the album "Breakthru." The Album is about the trials and tribulations I have faced throughout my life. I am releasing the debut single #Breakthru on 03/11/16. Although the full track is not available, there is a preview video available on Youtube as well as a snippet preview of the track.
It is going to cost approximately $100 to record each song, then another $250 per song for mixing and mastering, as well as additional costs for alternate versions, radio friendly versions, etc. I also require money for printing the albums, artwork, shooting costs for the next two music videos. I would really any sponsorship you can provide. - The Ringleader

About Project Creator: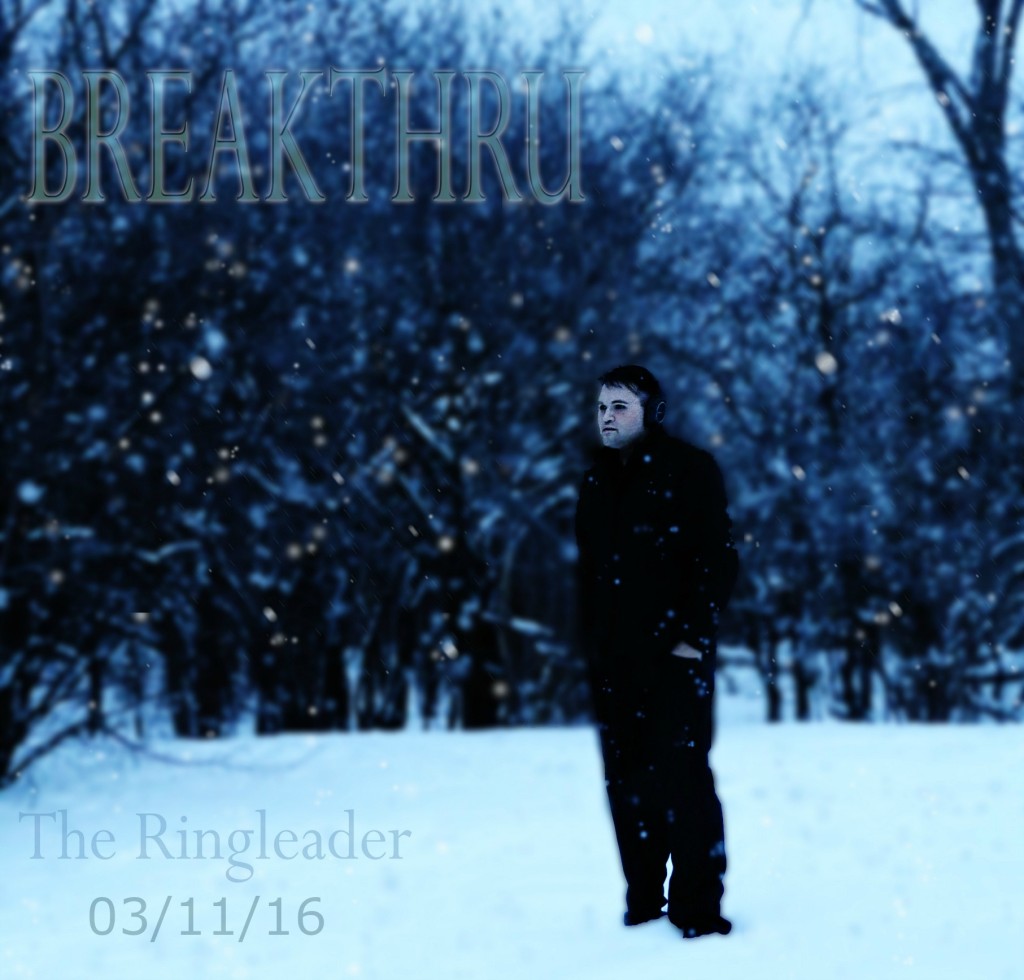 John Scott
I always loved music growing up. I used it to escape the world. Music is my way to express myself and form of therapy for me. It allows me to be myself and get in touch with my alter ego.
Every piece of music that I write comes from my heart, inspiration and song concepts strike me at the weirdest times and I am original. I don't pretend to be someone that I'm not. I am the real deal. What you see is what you get.
I grew up in Peterborough, Ontario. I didn't have the best upbringing or the best role models. My Grandmother is the only reason I chose the right path and made something of my life. I have suffered from mental illness since my early teen years and it's still a daily battle for me.
I was always a creative child, I grew up in choirs at school and church. I've always loved music. Britney Spears is my idol and I have all of her music. I started dabbling in music in 2010 by recording covers. Creativity struck me in 2012 and I began writing my own music and an recording artist was born. I began recording my album in 2013, due to personal issues I had to put the production of the album on hold. I relocated to the metropolitan of Ottawa, Ontario to make this concept and dream a reality. I have poured my heart and soul into this album in over 3 years of work and time. My debut album will be released this December 2016.

Link to the Project:
https://www.kickstarter.com/projects/1608302916/debut-album-breakthru