The Charging Chair is a beach chair that charges your smartphone or any device powered by a USB!
Normal Beach chairs have been the same for the past 100 years. Why would we continue to use a product that doesn't fit the needs of a typical person in the 21st century? The Charging Chair has an awesome battery that can charge your smartphone over ONE HUNDRED PERCENT!
Instead of your phone lasting about 8 hours, it will last over 18 hours! You can now make your phone calls, text your friends, and take all the selfies you desire.
Maybe you're listening to some music at the beach and your speaker dies. Or maybe you're keeping track of your health and your FitBit dies. Well now you can keep the party going and maintain that healthy lifestyle because your devices will be charged all day long!
The Charging Chair can charge any device powered by a USB!
The Design
Charging Ports
Ever go to the beach and wish you could charge up your devices? Well now you can charge up to TWO devices at once. Simply plug your charger into the USB outlet and you are good to go! They are protected by a silicone cover so you don't have to worry about sand getting in and ruining the electronics.
Phone Sleeve
Afraid your phone will overheat in the sun? Well the phone sleeve allows you to keep your phone safe from the sun and in arms reach. It is 3.22 inches wide and 6.31 inches deep so it can fit almost any smartphone.
Cord Clip
One of the worst things is having your cord break and being unable to charge your devices. Luckily your charging cord won't be ruined by the sand or anything else since it can be easily clipped onto the charging unit.
Storage
No longer will you get sand between the pages of your favorite book. The back storage allows you to bring all necessary beach accessories from magazines to towels and keep them sand free.
Transportation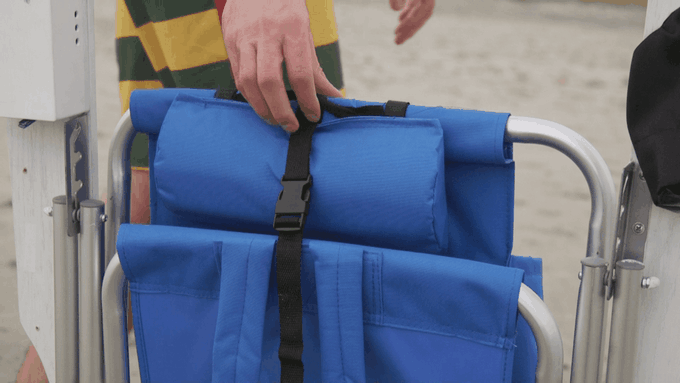 Don't you hate hauling your chair across the beach? Well now you can easily transport the chair with either the comfortable fabric handle or the backpack straps. Since the Charging Chair only weighs 8 pounds, transporting it is a breeze!
Charging Up
Instead of dragging the whole Charging Chair inside, you can easily remove the charging unit and charge it without any hassle. After only 3 and a half hours of charging, it is good to go! The charging unit comfortably slides back onto the chair and clicks into place.
Stay Charged!
You can now stay charged and stay connected with those who matter most to you! Charge up your devices all day long and enjoy your day in the sun!
About Project Creator: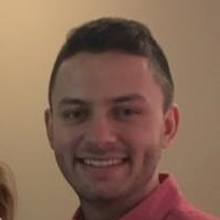 Nick O'Hara
He is a student at Bryant University, inventor, and entrepreneur who has a passion for innovation. He is constantly dreaming up new ideas and pursing them in hopes of bringing valuable products to the market. He has won multiple awards from his university to pursue these ideas.
Link to the Project:
https://www.kickstarter.com/projects/725386503/charging-chair-the-beach-chair-that-charges-your-smartphone