Join BVAW 2.0 and be part of the future of beach volleyball

BEACH VOLLEY AROUND the WORLD
BVAW is the most spectacular and structured association of amateur beach volleyball able to arrange events all around the world.
"BVAW 2.0" is an initiative of BVAW's founders to open the association to other beach-volley associations and individuals and to increase the numbers of events in every continent,  bringing the spirit and values of BVAW everywhere.
Even FIVB (International Volley Ball Federation) defines BVAW as a benchmark (http://www.fivb.org/download/FIVB_BVE_Promotion…) with its worldwide tour characterized by an experienced  and professional approach. They also underline the unique combination of fascinating locations, people integration, every day celebrations and fantastic beach parties, taking care also in the mean time about sporting side and playing beach volleyball all days long with Pro athletes and amateurs.
The "BVAW 2.0" has mainly two objectives:
- To develop the association by creating BVAW 2.0 COMMUNITY, where each member can propose an event and  the community will define the annual calendar of events to be run worldwide
- To create "BeachVolley Service", the operating structure that will work alongside with the new BVAW 2.0, to realize and manage the BVAW events all around the world.
BVAW 2.0, from an ASSOCIATION to a COMMUNITY!
2016 is for BVAW a turning point. It's the moment to OPEN this association to all people and associations who interested to spread all around the world the events and principles of BVAW. Transforming BVAW in a real 2.0 COMMUNITY.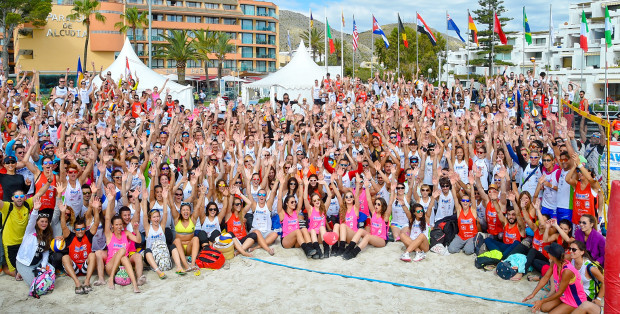 As it has always been, in every BVAW event "You are the Star!" Regardless of your technical or phisical capabilities. Starting from 2016 each BVAW Event will be dedicated only to BVAW 2.0 members. And, participating to BVAW 2.0, you can ensure yourself the posibility to participate to next BVAW events not only as "the Star", but also as the producer of your BVAW event!!!
Link to the Project: