The hammock you've been waiting for. Not only is it freaking rad, this banana hammock is bulging with performance features.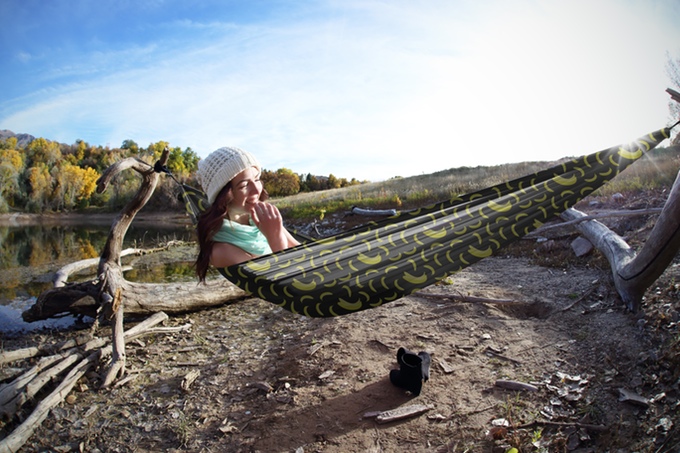 An incredible hammock – with bananas on it!
Not only is this the coolest hammock design EVER, it's also bulging with performance features and specs that even the most discerning hammock aficionado can appreciate.
Banana Tree Features
Climbing-strength aluminum wiregate carabiners for easy and light attachment
End loops are made of climbing-strength webbing, packing up smaller than bulky cord
Triple-stitched seams and bar-tacked stresspoints for strength and durability
The Banana Hammock is made of lightweight, breathable woven nylon and packs up to a very small package
Easily packs into the attached stuff sack with an added compression strap
The Banana Hammock holds its own against any other hammock available, and no other hammock available can let you relax in a banana hammock…in a banana hammock.
"Banana Hammock Features"
Those who select a reward with Banana Tree Straps are in for a treat!
These easy-to-use straps are the simplest way to hang your hammock from trees, boat masts, rocks, roof racks, exceptionally sturdy football players, whatever is on hand!
The straps are tree-friendly, include multiple attachment points, and come with their own stuff sack. And the banana-yellow stitching adds a nice touch!
Hang in there
Our motto – "Hang in There"™ – isn't just referring to lounging in one of our hammocks. It refers to anyone who is struggling. Hang in there. Try your best. Do good for others. Ultimate Hammocks supports organizations that enable people to "Hang In There"™
About Project Creator: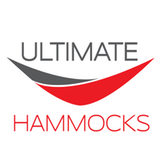 Ultimate Hammocks
We love hammocks! After several years of seeing all types of complicated and overpriced hammocks, we decided we could do it better, and for less.
By selling direct to the customer we eliminate the middleman and retail markup. That means a lower price for you and enough profit that we can do good stuff!
Link to the Project:
https://www.kickstarter.com/projects/1672475098/the-banana-hammock