Visit Transylvania. The last wild corner of Europe. The land of Dracula, old castles and churches.
Legendary Transylvania Tours. Visit Dracula's home
Experience life. Visit Transylvania.
I'm Alex Dumbrava and, together with my family(three children, two dogs and my wife), I`m opening a tourism business in Romania, Transylvania, called Legendary Transylvania Tours, in July 2016.
I think the film above helped you already get an impression of what you can see, taste and love it at Transylvania.
What I want to offer are tours customized for each client, depending on the time, preferences, desires and needs that it has. If you want to see medieval towns andcastles, you find here. If you are passionate about nature, you find us in the middle of it. If you are interested in customs, traditional music and dances, we are here to teach you. If you want to learn how to cook great "slow food", you`re in the right place. If you just want to pray, tell us, and you may find here the miracle of your life. Here, with us, you can eat, pray and, why not, love. All together. If you're sick, mineral springs and thermal waters of Transylvania might help you more than doctors. You have problems with your teeth? You can treat them better and cheaper in Sibiu and have a nice trip as bonus between treatments. You've found the love of your life, and do not know where to get married? Get in touch with us and we will not disappoint you.
We are here, always seeking the best solution to your need. We are also ready to cooperate with any travel agency interested.

We're running this Indiegogo campaign to kick-start our business.
We'd love for you to be part of our adventure, so we're offering the great deals on trips to Transylvania you see on the right.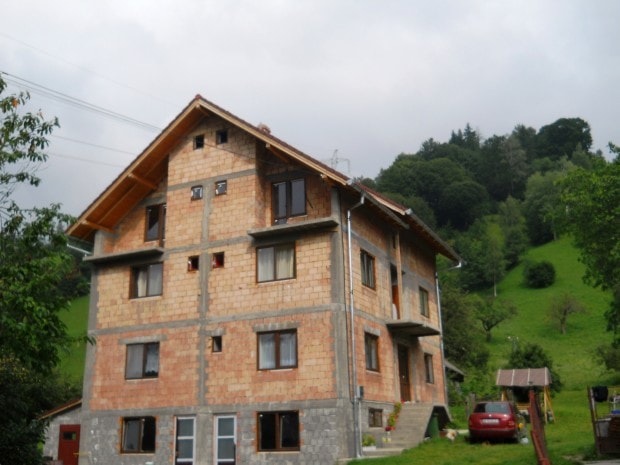 We'd love for you to be part of our adventure, so we're offering the great deals on trips to Transylvania you see on the right.
You may be wondering who I am. I`m a  optimistic man, full of life and dreams, always ready to help and always hoping for the best. I`m also an expert in educational management, with PhD in South-East European medieval history and Iam fluent in English, French, German and Spanish. I am the manager of a school with nearly 1,000 students and 80 teachers (Rosia school web-site) and I think the time has come to fulfil my dream. And my dream is to have my own guesthouse and show wonders of Transylvania to all interested. As  school manager I built three kindergartens, several laboratories and educational projects in one of the poorest communities in Romania. I decided that, in future, also to continue working to support the school and community students. In fact, I decided that 20% of my travel company/guesthouse profits to be invest in developing educational projects for children with special educational needs.
For a period of two years I have developed projects for a British NGO and I had the opportunity to organize tours for hundreds of visitors. Everyone was excited and very many of them even came back several times. I also obtained a diploma of tourist guesthouse administrator and now I'm ready to turn my dream in reality.
If you have any questions about this campaign, our company or our products, email us at konteradesign@yahoo.com or dumbravafam@yahoo.com  and we'll quickly get back to you.
Link to the Project:
https://www.indiegogo.com/projects/legendary-transylvania-tours-dracula-and-more