The first eBook subscription box for readers! Get access to hot, NEW releases & exclusive access to books before the general public!
The eBook inBox www.ebookinbox.com provides premium eBooks to readers earlier and cheaper than books may be purchased otherwise. Subscription based services are the wave of the future. Consumers want them and the publishing industry will have to adapt to the appetites of their readers if they want to keep up. Why will The eBook inBox succeed? Simple. They change the game.
The creator behind the eBook inBox, Peggy Martinez, owner of the successful Lit-Cube subscription box service, has done in-depth research on the ebook subscription model. Current ebook subscription programs have failed to provide their shareholders and customers the best services possible. After months of research, and incorporating the best practices of her box subscription business, which has grown from a start-up of $5,000 to doing over $125,000 in revenue in eight months, she's envisioned a program that is both viable as a business and profitable for publishers and authors.
Aside from reconstructing the foundation of the subscription-based model, eBook inBox has also obliterated the normal expectations a reader has come to know as far as content availability. The eBook inBox will not only have frontlist titles, but it also plans to have exclusive, early-access to ebooks before they are released to the general public. The eBook inBox will not offer hundreds of thousands of backlist titles, free reads, or $0.99 reads on their site. Subscribers will gain access to premium content from a one-of-a-kind ebook subscription service.

The eBook inBox subscription service will bridge the gap between publishers/authors and the readers who prefer to save money by utilizing a proven money-saving model.
Available as a Kickstarter project, The eBook inBox is looking for publishers, authors, and readers who are ready for a subscription-based service that will be around for the long haul.
Creator Peggy S. Martinez has a few words about the project, "What I ended up with is what I hope can be described as unique and game-changing. The eBook inBox is the future of subscription-based eBook platforms."
About Project Creator: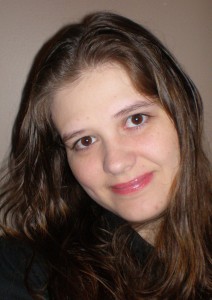 Peggy Martinez
Peggy Martinez is an Author who has over a dozen published works, including the Time Warper Series, the State of Decay Duology, the Contradiction Series, the Reapers Grimm Series, her middle grade Super Zero Series, and various novellas and serials.
When not writing, Peggy can be found homeschooling her teen son and four daughters. You may also find her packaging hundreds of boxes for her successful box subscription business she founded just for readers! (Lit-Cube)
She also founded a convention (Indie Bookfest) in Orlando, FL. for readers & authors back in 2013, which though the reigns have been handed over to good friends, she still feels it is one of her greatest (and hardest) achievements.
In her "down time" Peggy could also be spotted reading, making soap, dabbling in aromatherapy, watching gangster movies, prepping for the zombie apocalypse, or downing insane amounts of Twizzlers and Kazoozles. Oh yeah… and day dreaming about owning a small homestead or taking a dream vacation to Greece, Scotland, & Ireland. She could totally be doing that.
Link to the Project:
https://www.kickstarter.com/projects/613900194/the-ebook-inbox-subscription-service-for-readers