Is one moment of pleasure from a vibrator really cheating on your girlfriend?
My name is Angie Comer and I am the Writer/Director of the lesbian comedy short film"Penis Envy." I have five short films, eight cutting-edge feature screenplays and TV Pilots to my credit.
I was awarded a spot with the AFI Directing Workshop for Women, where I wrote & directed a teen angst comedy entitled, Career Virgin. I have two Crash the Superbowl Doritos commercials and an anti-bullying PSA.
Composer: Donald Hayes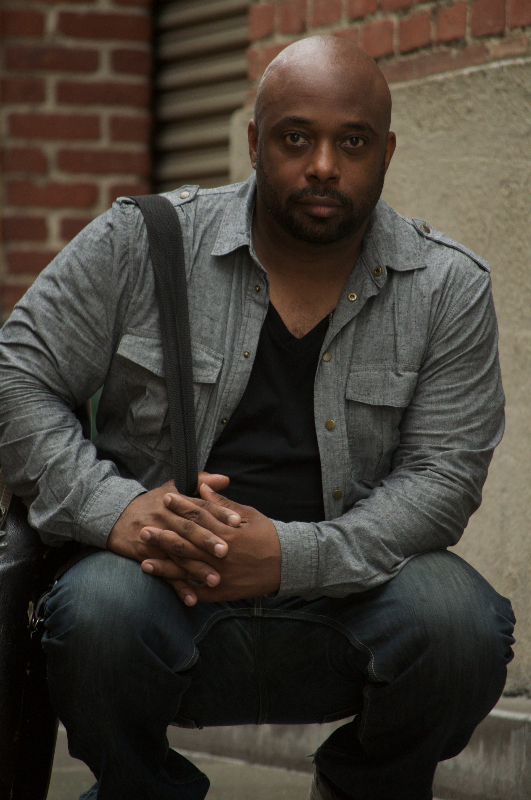 Donald has been very fortunate to be one of the most sought-after musicians and arrangers in the country, and he has worked with some of the biggest artists in the world including: Beyoncé, Kenny "Babyface" Edmonds, Janelle Monae, Yolanda Adams, Earth, Wind and Fire, Robin Thicke, Fred Hammond, Queen Latifah, The Temptations, CeeLo Green, Marcus Miller, Marvin Sapp, Joonie, John P. Kee, Jessica Simpson, Justin Timberlake, Detrick Haddon, Black Eye Peas, James Brown, The Whispers, Eric Benet, Rev. James Moore, Jamie Foxx, Dave Hollister, Tank, Kirk Franklin, Goapele, Faith Evans, Kurt Carr, Wayman Tisdale, Chaka Kahn, Beverly Crawford, Dorinda Clark Cole, Philip Bailey, CeCe Winans, Raphael Saadiq, Maya Rudolph, and Stevie Wonder. After working behind so many talented artists, including the past two years recording and touring with Robin Thicke.
Briefly describe your campaign and why it's important to you.
Laughs are very hard to win. Making this film is important to me, because I love and respect comedy for the beast that it is. Some comedy is light on its feet, while others are as fast as a roller coaster. "Penis Envy" falls right in the middle as it breaths fresh air into the romantic comedy formula.
It does not matter if it is a straight or gay relationship, whenever we hit a relationship wall with our partner, it becomes a global catastrophe. "Penis Envy" is not some meet-cute, on-again, off-again rom com. This is a hysterical stand-off with no hero or villain, just two lovers entertaining their gym class with an argument over a vibrator named Kimmie. There are hangup's, trivial insights and shocking honesty. Yaay, love!
Express the magnitude of what contributors will help you achieve.
You contribution will help cover the production and post production costs as we aim to shoot this short in one day at a gym in NOHO. I value and appreciate every member of our cast and crew that has signed on, but I know I cannot get their genius, their flair and know-how for free. It's not fair to them. I prefer to truly take care of those brave enough to work with me and my crazy one day shooting schedule.
About Project Creator:
I refuse to be afraid to step out into the world, take action and make my dreams come true. I have applied to every "diversity" program there is and have been rejected from all more than once. That's not going to stop me. I have stories to tell and moments to share and program or not, I will prevail. With 5 short films, a PSA, 2 commercials, 8 features scripts & TV pilots to my credit, writing never stops exciting me. I write and direct with every part of myself. It is the best love affair.
Link to the Project: