A collection of five dark and twisted short stories introducing my original characters and the worlds they live in. More to come.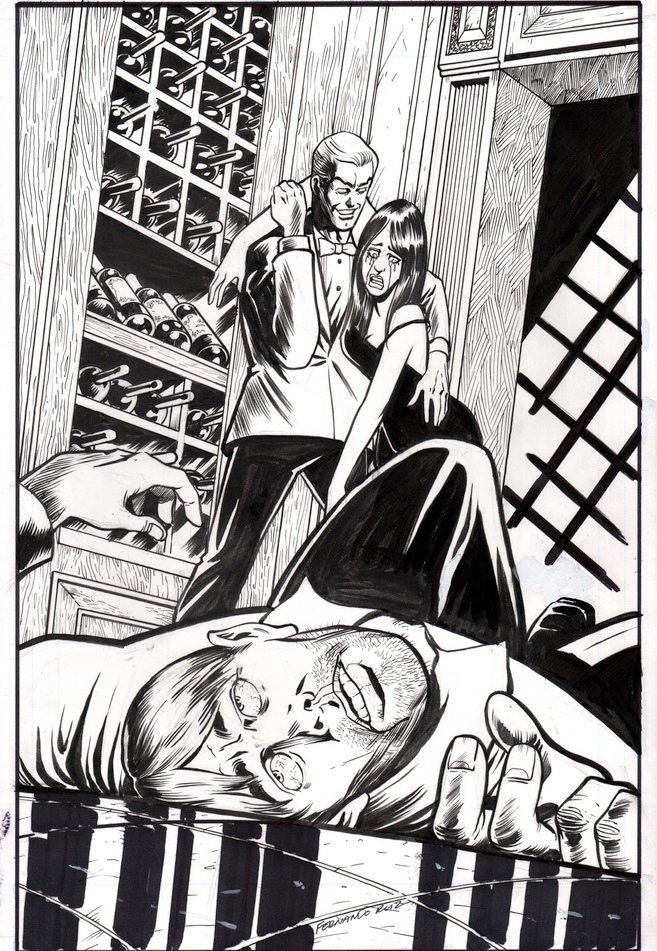 Falling Into Place is a beginning for me. It's the first anthology of short stories I've written but certainly not the last. Ever since I was a kid, I've created characters and then wrote a wide variety of stories for those characters. At first they were all superheroes, villains or their supporting casts but as I got older, and gained more life experience, I developed these characters from iconic figures to genuine human beings with frailties and foibles. The 5 stories in this book introduce you to these human beings and the worlds they live in. Every story has at least one twist and just when you think you understand what's happening, you don't. I love writing twist endings and taking readers to places they never see coming. Come along for a wild ride!
Falling Into Place is approximately 175 pages including the illustrations with the stories coming in with a word count of 77, 500.
I was lucky enough to have some truly stellar artists do an illustration for each story including Kim DeMulder (Marvel/DC Comics), Fernando Ruiz (Archie, Sabrina the Teen-Age Witch), Pat Olliffe (Spider-Man, Barb Wire, Catwoman), Joe Mondin (Red Eye Comics) and Joe Episcopio (DC Comics). Prints of these phenomenal works will be offered as prizes for donations. Prints of the illustrations by Kim, Fernando, Joe M and Joe E will by signed by the artist. The original artwork from Fernando, Kim, Pat and Joe E will also be available. (All of them signed!)
Each one of these stories will take you somewhere you've never been before. Most consider these tales to be "dark" but I prefer to think of them as hopeful: imperfect and troubled people, put in unimaginable situations, struggling to do what's right.
For more information and excerpts from each story, please check out my website and go to my blog: http://scottzoid14.wix.com/author-blog
About Project Creator:
I was born and raised in Richmond Hill, Queens. After I discovered comic books at age 10, growing up in New York City gave me an even greater thrill. Knowing I lived in the same city as Spider-Man, The Avengers, The Teen Titans and The Fantastic Four made reading their adventures more enjoyable. Shortly after discovering comic books, I began creating my own characters and telling my own stories.
I moved out on my own at age 19 and I have moved 22 times since, never putting down roots for more than a few years in any one place. My travels have given me a perspective on the world that I wouldn't trade for anything.
I am a United States Army Veteran and attended two prestigious art schools, Pratt Institute and The Joe Kubert School. I also worked as a Production Artist for DC Comics.
I am currently disabled with permanent nerve damage and living in Lehighton, Pennsylvania. Everyday I strive overcome my limitations, to be creative and explore the worlds I've been developing since childhood.
Link to the project:
https://www.kickstarter.com/projects/788333386/falling-into-place-an-anthology-of-short-stories