Creating a Community that Equips and Empowers Working Women to Claim Their Personal Definition of Success in the Workplace and at Home.
Working single mom to twins, Katy Blevins, and SAHM to three under five entrepreneur, Somer Chambley, often struggled to find purpose and balance between their busy entrepreneurial lives and wanting to spend more time with their families. Frustrated and burnt out, they knew something needed to change. This wasn't success. This was chaos.
Leading the charge to redefine success in a way that acknowledges the value of a well-purposed personal life and how that enhances and guides professional aspirations, they have developed a community that embraces the individual choice that allows working women to achieve professional heights while still being present at home.
With the help of over 20 volunteer speakers, Katy and Somer have crafted a three-day experience for working women to surround themselves with like-minded entrepreneurs, moms, thought leaders and friends while they explore the systems and resources they can put in place to move forward professionally while also refreshing their body and souls to actively engage in a more meaningful life outside the office.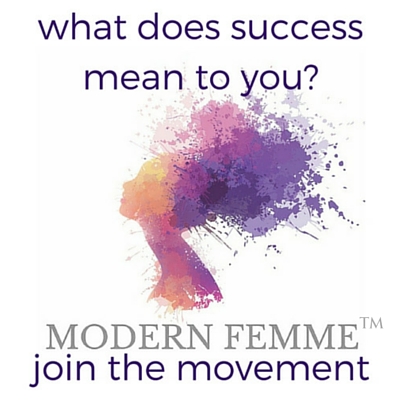 Modern Femme™ has quickly outpaced the financial resources of these two working moms, growing rapidly as more and more women delve into a new definition of success for themselves, their families and their fellow working women. Seeing themselves only as the catalysts that opened a door for self-acceptance, community and learning, they know the Modern Femme that continues to flourish and evolve today does so because of the creative energy, support and encouragement of the women that contribute to the community day in and day out.

About Project Creator: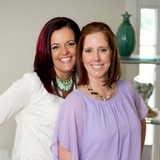 Katy Blevins
Female entrepreneurs with a knack for social media and a passion for community, Katy Blevins and Somer Chambley have successfully developed multiple professional brands almost exclusively through social media channels and word of mouth. As vocal champions for small business development and professional collaboration, they're committed to sharing their expertise in social media and process management to equip and empower other small business owners to confidently engage their clients across social media and turn their dreams into reality.
Whether via their creative shared workspace, The Studio Hampton Roads, or their consulting and coaching business, The Hampton Roads Creative, Katy and Somer have always found themselves deeply invested in the success of others in their community and beyond. The Modern Femme Movement developed out of their shared passion to allow other working women to come together freely to be themselves, grow together, challenge each other and develop a higher level of living that celebrates professional adventure while also practicing self-care, acceptance and personal wellness.
Link to the Project:
https://www.kickstarter.com/projects/1937990987/redefine-success-for-working-women-with-modern-fem