Patent pending technology offering 1st ever Fire Resistant coverall with Removable Bottoms. Designed specifically for WOMEN and MEN.
With many years of Oilfield Experience, we know first hand the difficulty in finding a really great pair of coveralls.
Coveralls that can be worn on a daily basis, for long hours, and ESPECIALLY ones that are Comfortable, Safe and Convenient for the oilfield of today.
Lets add to that a coverall that is gender specific and designed for both women and men and their unique body types.
We decided to change that with CSC WORKWEAR.
We have created and updated a stylish and well fitted coverall that suits a variety of industry needs on a day to day basis.
We have done so by adding:
COMFORT- With many features, additions and updates not currently offered by other coveralls on the market.
SAFETY -Â Integrating industry leading fabrics and materials with superior Fire Retardant and Arc Resistant Ratings
CONVENIENCE - An Industry FIRST. Easily detachable coverall bottoms to simplify both ladies and men's bathroom breaks while in the field.
It Is Simple……our MISSION started with an idea to "Revolutionize the Coverall for Today's Oilfield Industry"

Distinguishing Features
1. Made to better fit both women's and men's bodies
2. Comfortable, Breathable fabric with dual-hazard fire and electric arc protection
3. Reflective striping featuring industry leading 3M Scotch lite material
4. Reflective striping sewn to accommodate both front and rear company logos
5. Updated flight suit collar
6. Removable padded shoulder area
7. Tightened bicep pocket for better storage of pens & pencils
8. Addition of a Large bicep pocket for storage of safety glasses, eyeglasses or sunglasses
9. Breathable mesh pockets for gas detectors
10. Underarm vents for added breathability
11. Inside breast pockets, with easy access, to hold items while wearing fall arrest harness
12. Widened mouth pockets at hips for easier access
13. Epaulets at shoulders for storage of 2 Way Radio Wires
14. Mic Straps above Breast Pockets for 2 way Radio Mic
15. Taller, narrower rear pockets for storage of 2 Way Radios
16. Adjustable drawstring at interior of waistband for added comfort
17. Detachable tool & accessories pouch
18. Removable padded knee area
19. Heavy duty, weather resistant velcro at ankles and wrists
20. Easy, zipper off waist for removal of coverall bottoms
About Project Creator: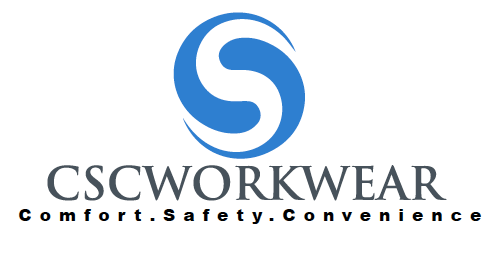 CSC Workwear Inc
Entrepreneurs at heart, we have been great friends and worked together over the last 12 years. Finally bringing our skills and passions together to create our own company, CSC Workwear Inc. Our names are Keith Shingleton, Dwayne Gauthier and Darren Gauthier.
Link to the Project:Â 
https://www.kickstarter.com/projects/1518241977/revolutionizing-the-coverall-for-21st-century-csc