A fan film inspired by Metal Gear Solid, former agent Snake goes awol when he finds out he's been setup!
We are making a full length feature film inspired by the Metal Gear Solid games, characters and overall feel!  Although we are changing the story a bit the feel of agent Snake will be the same!  Looks, sounds and even his Cigar!  We need more gear, and talented editors for this film!  Our crew is small currently, and with this budget can expand enough to make this a great film!  And if all goes well there will be a part 2 with a bigger budget AND all who supported will get an invite as well!
"Agent Snake" is a working title and may be changed at a later date.  This film will include martial arts fight scenes, close hand to hand combat and firearms!  Snake is ex military (special forces) and was sent to do one final job and that is when he discovers he has been setup.
About Project Creator: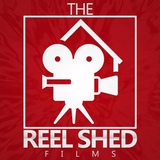 Thomas Barnes
The Reel Shed Films, a company based in Roseville, CA full of actors, directors, writers & artists!
Link to the Project:
https://www.kickstarter.com/projects/ezgobooth/metal-gear-solid-fan-film