Help Young Hockey Goalies Improve Their Skills and Technique.
GOALIE TRACKER PRO allows parents, coaches and other goalies tabulate game data in a simple, easy manner.
We use the inputted data points to help identify strengths and weaknesses in performance, both over the course of the season and for individual games.
This data can be used to coach to a goalie's specific  needs.
A Non-Intrusive Coaching Tool
Whether you're a parent or a coach, Goalie Tracker Pro is a coaching tool that keeps track of saves and goals during a game, and then presents the data in an informative and appealing manner. Your goalies will look forward to seeing their results after a game!
Data Monster
Goalie Tracker Pro is a data monster. In the old days, you'd have to overlay the pages (if you were using that see-through paper nobody liked to use) or, more likely, you'd have to designate key hot spots on a master sheet, then transpose all of the individual game data to that master sheet. Then, you'd add up the shots or goals, come up with percentages and then color in the weak spots like what you saw in the video. And then you'd have yet another sheet for the strong points (easily done, you just photo copy the original master sheet and do those calculations for the saves rather than the goal).
And then you'd do it again after the next game.
If it sounds like filing your taxes manually could be more fun, that's because it was!
Today, with the power of computing, Goalie Tracker Pro makes identifying trends easy and seamless. With Goalie Tracker Pro, you can:
Review individual games' strong and weak points
Identify patterns of weakness (e.g. top-glove hand goals account of x% of all goals against my goalie(s)) for y# games, all season, etc.
Highlight areas of strength (e.g. no five-hole goals in the past y# games, all season, etc., so why spending time coaching to it?)
Go back and review past games (e.g. the Jets always shoot high from the top slot, so be ready!)
Tabulate and track a goalie's GAA, save percentage and other performance stats
Track up to three goalies, thirty games each
Our Users - Parents, Coaches and Goalie Schools
Goalie Tracker Pro has many different uses. Since it can be installed on your smartphone or tablet, anyone can take advantage of the data this powerful little app collects, digests and spits out. With over two dozen key zones to work with, every goalie (whether minor, junior or pro) can benefit from the feedback Goalie Tracker Pro provides…
Goalie Parents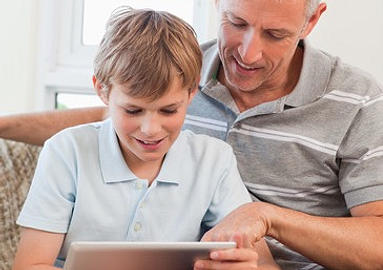 If you're a hockey parent and are looking for a way to keep your young goalie engaged in the game while also helping to sharpen some of your child's weak spots, Goalie Tracker Pro can help. With this app installed on your phone or tablet, you can sit anywhere in the rink and tap the screen to identify shots and goals.
The data you capture during your child's individual games will get tabulated over the course of the season and presented in a summary format that's easy to use. With this, parents can sit down with their child and identify potential areas to work on.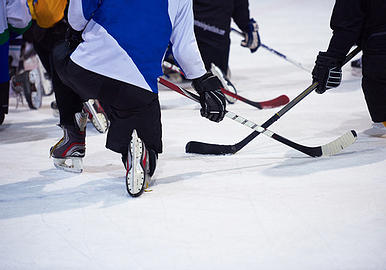 Coaches
If you're a hockey coach who is stretched pretty thin for practices, Goalie Tracker Pro can help you get to the root of your goaltending issues quickly… so your practice can get straight to the point.
With Goalie Tracker Pro, you can track up to three goalies, thirty games each. That's enough for your two main goalies as well as an Associate Player over the course of virtually all minor hockey schedules (if additional games are required, please contact us). In fact, the interface is so user-friendly that if you have a tablet, you can ask the goalie on the bench to tabulate the shots and goals for his colleague on the ice, and data can be shared immediately after the game.
In addition to keeping per game and cumulative record of goals and saves, Goalie Tracker Pro also keeps track of GAA and save percentages.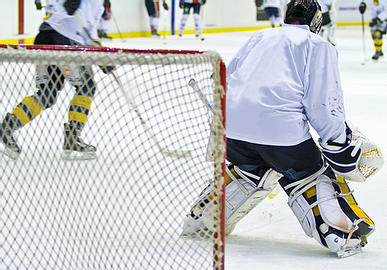 Goalie Schools
Goalie Tracker Pro can help in all stages of your development program for goalies. By using the app and pointing out areas of strength and weakness, the goalie coach can get right to the problem and create a more productive, individualized skill-building plan for goalies.
Although the Goalie Tracker Pro app was built with the game environment in mind, you can use each "game" as an evaluation period. And with the built-in "reset" function, you can easily eliminate all day for the next session.
About Project Creator:
Chris Blanchet, Ontario, Canada
I never planned on becoming a developer or a founder… I love being a parent. I love watching hockey. But being a hockey parent has its challenges, particularly when "my goalie" is standing between the pipes. And you know what? It's not just the pressure of watching your child get pelted with rubber… it's watching the disappointment set in after a bad goal. Or three.
Goalie Tracker Pro makes my life easier. I can stand behind the net or I can sit with the other parents in the stands. Regardless, with GTP open on my smartphone (in my lap), I can watch- no, I can enjoy the game again. Each time a shot is taken, I tap the screen. Each time a goal is scored, I tap the screen. It's really that simple.
Link to the Project: