Outmaneuver your friends in this two to four player card game of strategy and tactic! Based on the popular digital game 'Cabals'.
Description
Tabletop adaptation of the epic digital battle cards game 'Cabals'. The perfect fusion of card and board game. Playing Cabals you get to control powerful wizards, magic users and witches aiming to conquer the opponent's stronghold or build up magical dominance. The deck building strategy and deep meta game meets the tactical aspects of the game board. The basic game mechanics are intricate but simple. By controlling special resource locations on the game board you gain resources used to summon creatures and play action cards. The game is for 2-4 players, has a duration of 30 minutes and age recommendation of 7+. Kickstarter to fund the production of the game was launched on September 17, 2015.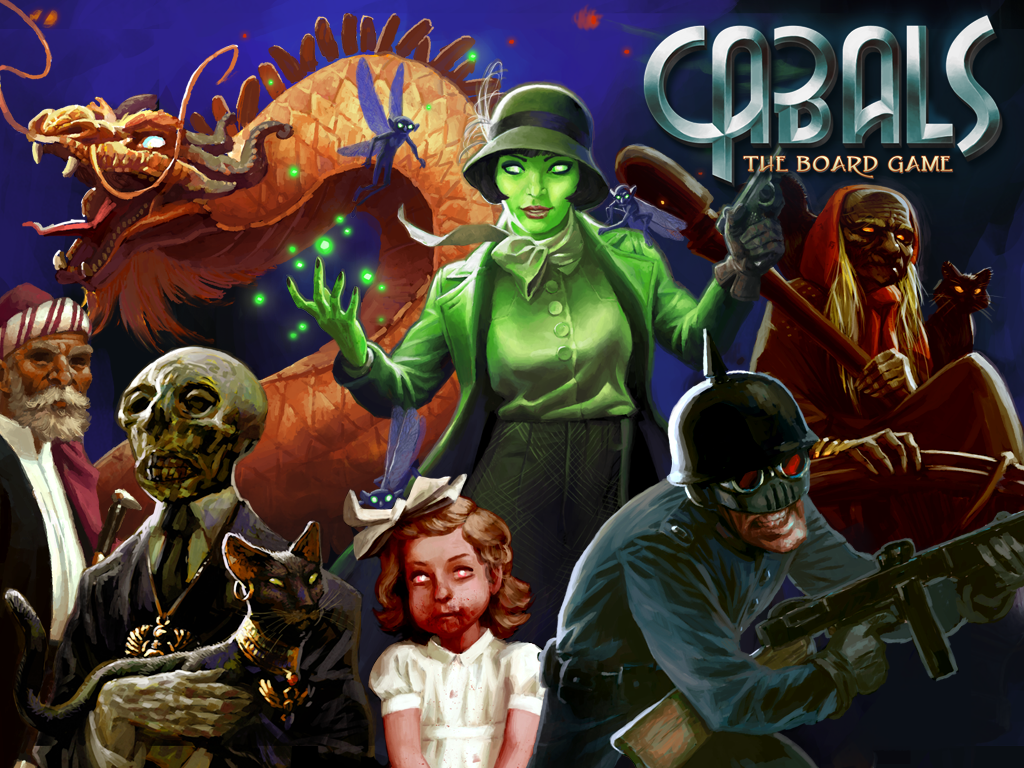 History
The digital version, Cabals: Magic & Battle Cards has been available worldwide for years and loved by players and reviewers alike.The game takes place in an alternative universe, based in the 1930s, spiced with occultism, witchcraft, mesmerism and secret societies. The box contains everything you need to start playing Cabals with your friends. With a single box you can play games from 2 to 4 people.In the world of Cabals secret societies are struggling for power employing forbidden arts. Each cabal draws its inspiration from the actual folklore and old fairytales of its region. The Cabals world currently covers areas of Germany, Russia, Ireland, China, Egypt and beyond, embracing the unique traits of each region's folklore.
Features
Ten double-sized, detachable Game Board pieces
Four Hero Cards
276 (standard Magic-size) cards including 4 starter decks
227 Tokens
Rulebook
Link to the project: 
https://www.kickstarter.com/projects/kyygames/cabals-the-board-game-an-expandable-card-game-xcg