Help us fund a novel about Samuel de Champlain wrote in 24 hours by 24 writers in a train.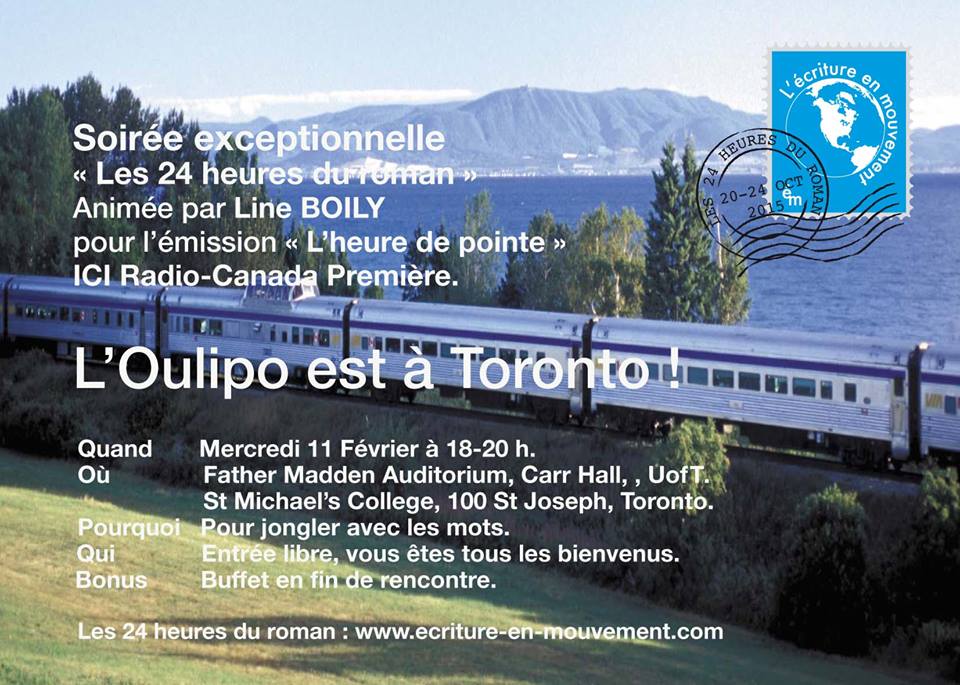 Some 400 years after the arrival of explorer Samuel de Champlain in Ontario, 24 writers - 10 Franco-Ontarians, six French, four Quebecers, Acadians and 2 2 Native Americans - will redo the course this adventurer of the first hour.
The concept of 24 hours of the novel is  simple:
From Halifax, Nova Scotia, October 23 2015, 24 writers get on the train Ocean. 
Their mission: to write a novel in 24 hours Champlain which will be the central character.
Some 24 hours and 24 chapters later, the survivors of this railway adventure and unusual literary will be greeted with fanfare their off the train in Toronto, Ontario and proudly present the finished novel to the public. It will then be published by Éditions Prise de parole and available in bookstores as of 16 November 2015 entitled  In the Footsteps of Champlain: an extraordinary destiny into 24 tables.
The 24 hours of the novel is an experiment at the crossroads of several cultures. This unique meeting will be born an unusual book of fiction, a mosaic of stories that intertwine through the pages in a language with multiple tones and writing of a wealth  vingtquatruplée.
What we need and what you get
Embark with us in this extraordinary adventure and browse through the last kilometers with us to ensure the success of this unprecedented journey in the footsteps of Champlain. You can make all the difference, because we still have to collect $ 12,000.
We invite you to become"Ami-e of 24 hours"giving us a final push.  As a thank you we will offer you, depending on the amount you choose either a card game: Canada 1615, a copy of the book  In the Footsteps of Champlain: an extraordinary destiny 24 tables ,  or a  Primer Oulipo published by Larousse, an invitation to a private party in Toronto attended by 24 authors, or a combination of all these beautiful things or even a train ticket to participate in this historic adventure!
Authors: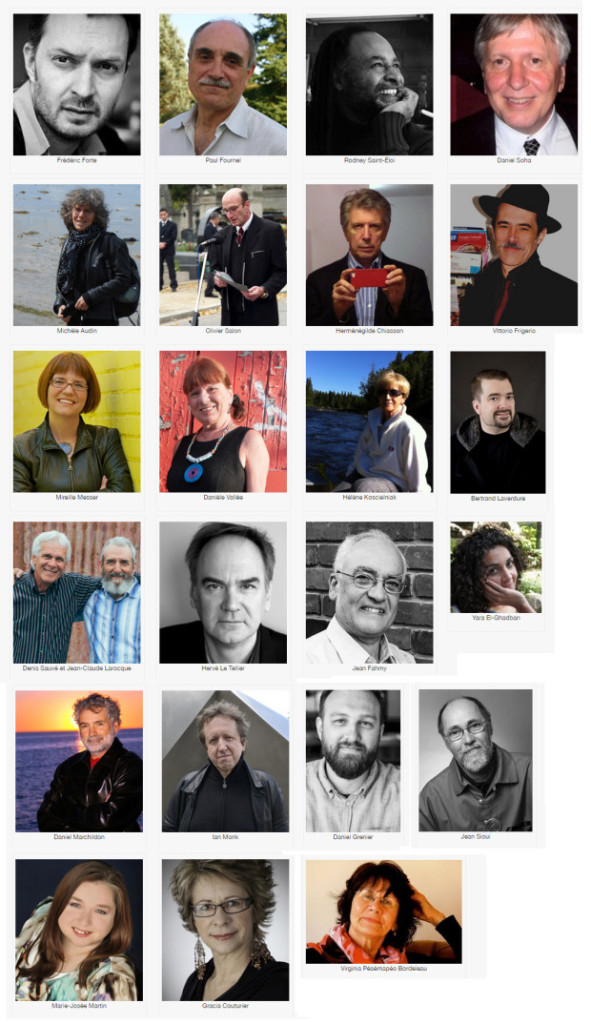 Link to the project:
https://www.indiegogo.com/projects/les-24-heures-du-roman-2#/