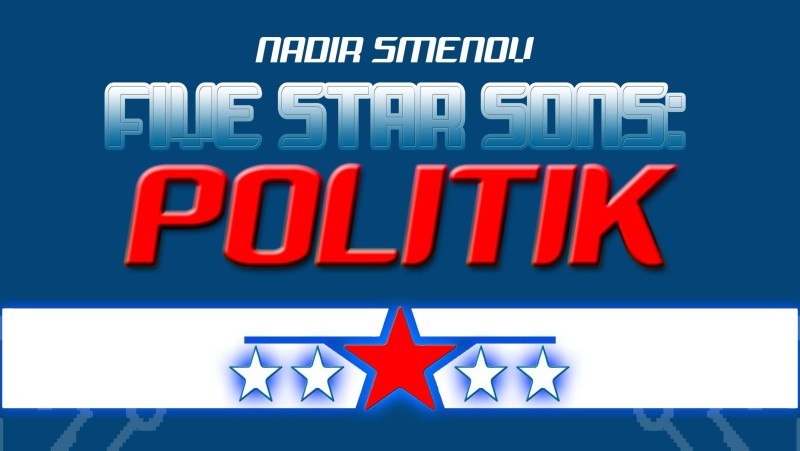 Five Star Sons Politik, a dark Future is coming and you will know how its come!!
Five Star Sons: Politik is a book of 180 pages (writen) and more than 20 pages of illustration about scenarios with backgrounds, artifacts, weapons, vehicules and all the caracters from the this first saga, and will print on two languages: English and Spanish.
Synopsis:
It is the 2950 year and Honduras as a nation lives a dictatorial hell that has the name, Victoria Rojas, the woman in political campaign promised a better tomorrow for the country and its citizens, is now the craftsman of a trail of destruction and death that consumes everything in its path. Under her control are the most feared and prominent of her absolute power, the Protectors, the cybernetic armada, which can be counted in the thousands and put their wills at the service of their maximum leader, to fulfill her number one mandate exactly to the letter, which is obey or die. Also stands out the Five-Star Order, the five most powerful people with abilities increased beyond human reality that are the result of the genetic program of the extreme citizens, for a better life and today they are really solid pillars of an impenetrable dictatorship and it is very difficult to see them fall. But not all is lost, because there is an armed group of good Hondurans, led by the rebel daughter of Victoria Rojas, and the person who has taken on a large scale a fight without rest, the war with her own mother for more than fifteen years. Blanca Rojas, leader of the rebellion HN, fights every day to find the free, independent Honduras that once was, but each time the plans of evil overcome them little by little, to the point of almost considering resignation. But a chance, a ray of hope and strength comes from far beyond the stars, and will give them the necessary push to get closer to victory, before the enemy unleashes the most powerful attack, the destruction of Honduras and the whole world.
About Project Creator:

Nadir Smenov Hernández
I am author, Bachelor in Business Administration tourist, Megacon HN executive staff and Telarmamos President. Comic columnist at Diario El Heraldo.
Link to the Project: