I'm writing a book, designing a Web, creating safe spaces and trying to make a better world for all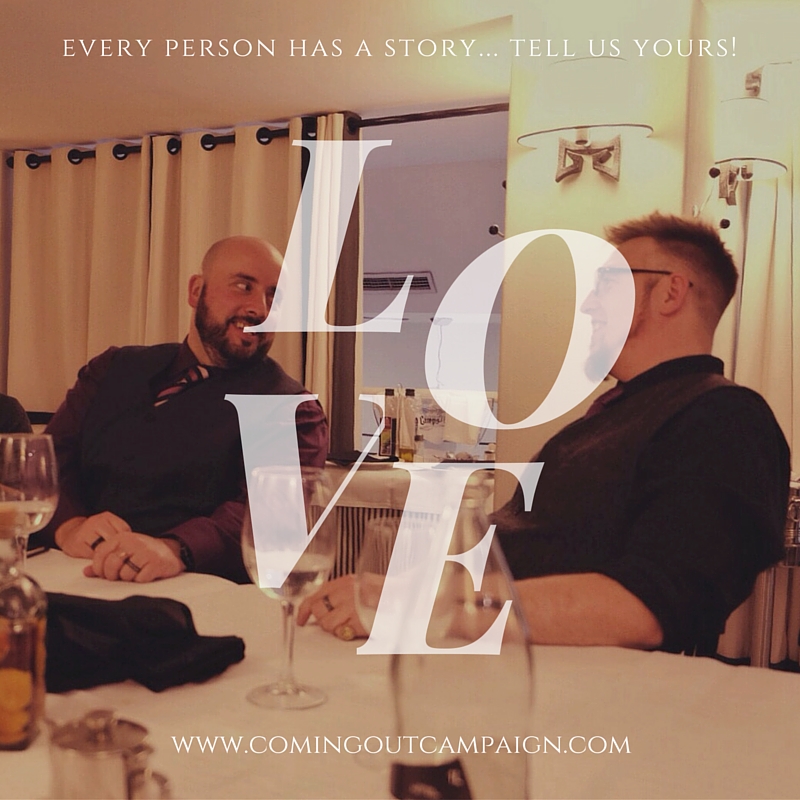 I am Tomás Loyola Barberis. Among other things that define me professionally, I'm a journalist and a writer. I am also gay. Being gay is an irreplaceable part of my life, of who I am. However, for a long time I wished to run away from myself and from my feelings. I locked myself in a dark place, where I remained until my thirties.
Yes, I came out of the closet as an adult man at age 33. I did this through a letter I sent to my parents explaining everything I felt. You can read it here:
http://www.comingoutcampaign.com/blog/open-letter-from-a-gay-to-his-parents.
I had started this letter approximately 3 years before deciding to send it. For a long time, I continued to correct it, edit it and save it among my drafts, trying to find the courage to click Send. I pictured myself a thousand times in every possible scenario I could think of, thinking: "What if…". None was ever as great, warm or welcoming as what I experienced with my family.
Through the letter, I was able to come to terms with myself and my family, my world and my feelings. Today, 6 years on, I can confirm this was the best decision I ever made in my life. On top of this, in this time I married a wonderful man and today I can stand proud and say that I'm gay out loud, without fear. This is a picture of our wedding!
Why am I launching this campaign?
Given the current situation of both the countries that I follow the most on the news (one being my country of origin: Chile; the other, the one I live in: Spain), I realize that there is still much work to be done regarding the rights of the LGBT community: equal marriage, civil partnership, inheritance and other rights.
More importantly, there is still much work left to be done in society to eradicate LGBTphobia and any manifestation against a person's sexual identity, regardless of where they live. I guess this holds true for most parts of Latin America and Spain, in spite of the progress made until now.
According to the study "I won't play this game" carried out by NGO Save the Children, presented in Spain in February 2016 and which collects bullying figures according to students across the Spanish territory, students who bully others justify their actions using, among others, the following reasons: 9.3% do so due to their victim's race, culture or religion, while 8.6% do so based on their victim's sexual identity and related issues.
21 men was been harassed and beated in the last 6 weeks just because they're gay… only in Madrid! And a few years ago, a young man was tortured and killed in Chile just because he loved men. We need to stop this!
My Goals:
There are mainly three:
Publishing a book that presents other experiences like mine. My aim is for these stories to become social references for present and future generations, facilitating with this the process of coming out and acceptance of oneself and from the people around us.
Creating a website which also reflects these stories. The site will be used as a space for information and exchange between girls, boys, teenagers and young adults as well as mothers, fathers and tutors.
Opening an interactive exchange space where LGBT issues can be addressed from different perspectives, with an educational and awareness-raising purpose.
About Project Creator:
Tomás Loyola Barberis
I'm a journalist and a writer, a social media manager and an amateur chef, a teacher and a lot other things. But, in the deep, I'm a good person trying to do something good.
Link to the Project:
https://www.indiegogo.com/projects/coming-out-campaign-a-book-a-web-a-better-world#/