We make dreams come true for motorcycle and auto enthusiasts in the Pacific Northwest.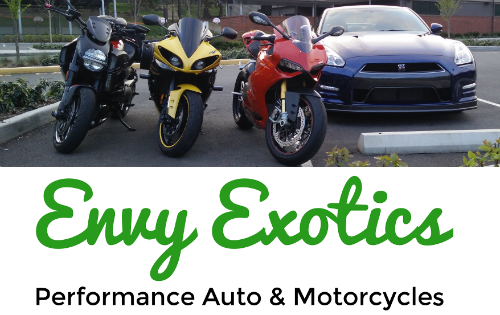 If you live in the Pacific Northwest and like cars and motorcycles you'll want to read more about Envy Exotics. We're trying to grow our motorcycle and auto rental business into a club so enthusiasts can have access to a fleet of amazing vehicles they can drive or ride whenever they want.
My name is David Ruff. I'm a former USMC Infantry Sergeant, a Pennsylvania State University graduate, Chinese University of Hong Kong alumni, National ChengChi University alumni, former Amazon.com employee, a King County Deputy Sheriff, and an auto and motorcycle enthusiast.
My love for performance cars started at the age of 16 when I first learned to drive with a 1970 Chevrolet Corvette that I bought with my savings from my first minimum wage job. The Corvette taught me how to work a clutch thanks to its 4-speed manual transmission. It also taught me the basics of auto maintenance since it was an older car that constantly left me sitting on the side of the road.
At the age of 17 I rode my first motorcycle and quickly crashed it. While at the closest gas station buying duct tape to put the bike back together, another motorcyclist told me to sell it and never hop on a bike again. He apparently thought I'd die if I continued to ride. I didn't listen.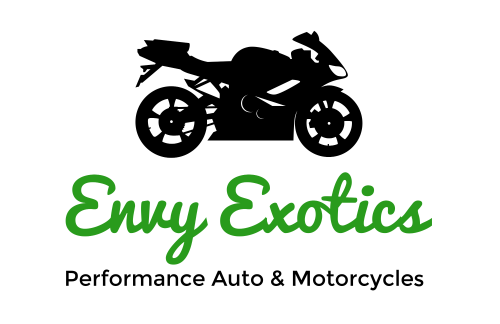 My love for cars and motorcycles continue to this day. You'll find me often reading a Motor-Trend magazine article, watching an episode of Jay Leno's garage on YouTube, or at a Seattle car show. One of the things I've realized is there are a ton of amazing cars and motorcycles that I'll never get the pleasure of looking at, driving, or owning. Unlike Jay Leno I don't have enough money or a space large enough for them.
Envy Exotics is a motor-vehicle rental business. We specialize in motorcycles and performance auto rentals. We currently have 6 motorcycles and 1 car, a Nissan GT-R, available for rent. We have more motorcycles than cars simply because they're cheaper. Motorcycles have also been a bit more popular than our GT-R, so they've been driving the growth of our business.
About Project Creator: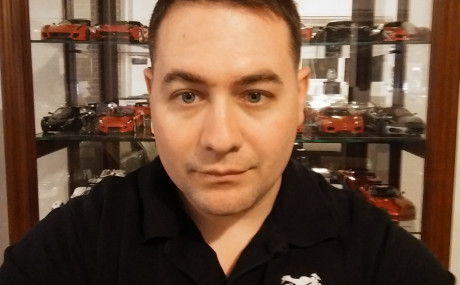 David Ruff
I'm a motorcycle and auto enthusiasts living in the Pacific Northwest. I'm from the East Coast originally. I joined the Marine Corps after high school and used my GI Bill to put me through college.
I graduated from Pennsylvania State University with a degree in Marketing and minors in Business Law and International Business.I also attended the Chinese University of Hong Kong and National ChengChi University in Taiwan during my studies. I used to work for Amazon.com and now run Envy Exotics LLC.
Link to the Project:
https://www.indiegogo.com/projects/performance-car-and-motorcycle-club