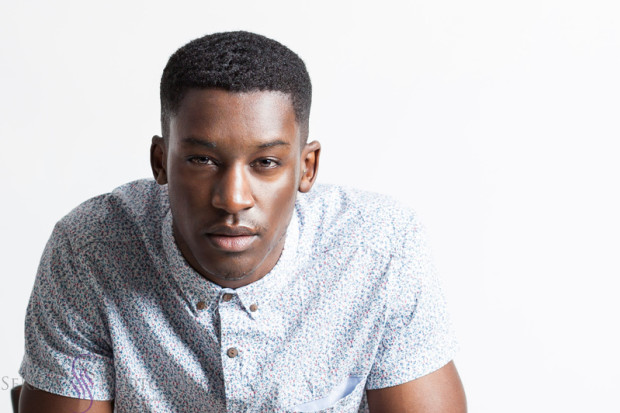 Home studio to expand my business
My name is Mark McKeown and I own a small photography business in Portadown, Northern Ireland. Over the past 7 years I have had the enjoyment of photographing weddings, eventually moving more into portraiture, model and fitness photography.
Though now 50, I have never seen reasons why anyone can not enter into or pursue ideas or dreams that are important to them.
Since least year I have decided to discontinue wedding photography to focus more on portraiture and model work.
The difficulty in this move has been the need for studio premises. At the minute I rent a studio in Belfast which has been a great experience for me in both getting the use in studio lighting and also being able to practise within this environment which is so different from wedding photography.
As you can guess, owning a studio with daily access is so different from renting one. Having my own studio will have a dramatic impact on my photography. Being self taught, it will give me the means to practise various lighting techniques, and refine my ability. It will also give availability for me to enter into charity ventures such as Help_Portrait, and to be able to give a little back to those who can not afford the top range photographers.

About Serene Photography:
We serve the local community around County Armagh, Portadown, to a first class wedding, portrait and event photography service. In a time when compact cameras create the feeling that anyone can be a wedding photographer, we have shown that a professional yet affordable service like Serene Photography is still a top priority to those looking traditional, contemporary and memorable products.
We have gained the trust of numerous clients who come back to us for those moments in life where they value that personal, professional and yet friendly service that they know we provide. 100% satisfaction is our aim and we don't stop at anything less.
We provide traditional albums, story book albums, DVD photo slide shows, beautiful silver heart USB photo drives, along with portrait sessions,for you, friends and family. We also have beautiful gift vouchers that are ideal to give to family members for a free portrait session to them, or why not help out a bride of groom with the cost of their wedding with us. Visit our web site for further information and to book our wedding of portrait session.

About Project Creator:
Mark McKeown
Portrait, model and fitness photographer based in Portadown, Norther Ireland
I have a love for portraiture, model and fitness photography. For the past 6 years I have focused on wedding photography, but have recently move away from weddings to focus on portraiture work. Self taught, I am constantly striving to learn the various aspects of photography, enabling a more rounded and polished look to my work.

Link to the Project: