Recently the Universe gave me a sign that I could not ignore. I, a micro business owner from Oregon who hand makes small batch artesinal skincare products, was questioning whether I was supposed to give up my business dreams when an invitation to Hollywood changed everything. Will you help me accept that invitation and change my life?
We love the natural beauty that is found in all the amazing colors of the delightful ingredients we use in our products. From locally grown lavender, fresh pressed juices, locally produced teas and beeswax. We truly love natural ingredients.
Haiku Organics…naturally beautiful
STORY OF Clarissa
I have been writing natural product formulas since 2008 when I graduated from The American College of Healthcare Sciences in Portland, Oregon. However, I shelved the formulas and the business of Haiku Organics during a stressful divorce that left my boys and I struggling financially. Because of finances, I have been required to spend most of my time working full time for other companies, helping the dreams of others while inwardly craving the fulfillment of my own dreams.
From time to time, I would still make awesome batches of soap, lip balms, body bars and natural deodorant that people jumped at the chance to purchase. I've also been privately formulating for other local small businesses. Unfortunately, fear and finances have kept my craft mostly hidden away. But this passion for natural products can no longer be contained.
While working in  a corporate-like job recently, I began feeling the pressure, sadness and emptiness from it all crashing down on me. On May 4th, 2016, I drove home from work with tears in my eyes, saddened that I was missing out on so much time with children (because my commute to and from work each day was about 2-3 hours) and stressed from working my tail off and feeling unappreciated (and passing that frustration on in my parenting). I fell into bed that night asking the Universe, "What the f&ck am I supposed to do with my life?! Should I shelve Haiku Organics one last time?  Please send me a sign—I need to know if this is where I am supposed to be."
I just couldn't imagine that I was doing my part in contribuiting to the greater good of humankind—because my soul was no longer being honored. I was ignorning the love within me and keeping it hidden away. I knew I was robbing the world of this gift. I was emotionally and physically exhausted that night as I slept.
The next day on May 5th at 12:05pm, I receieved an email from Diana with  Celebrity Connected.  The subject line read: Celebrity Event Opportunity for Haiku Organics. Diana stated that I had been invited to attend a celebrity gifting suite… I was like, "Yeah right, this is spam," and I deleted the email. Thirty minutes later I was sitting at my desk feeling disconnected from my purpose when an overwhelming sensation smacked me upside the head. "Wait a minute!!! That is your sign! You asked for a sign! A sign can't get any bigger than that, Clarissa!" I quickly rushed to the trash bin in my email account and retrieved Diana's email. Instead of emailing her back I decided to call her direct.
We chatted for a long while. She said that my brand was personally recommended to the owner of the company by his wife (thank you, whoever you are). She had told him that she felt my brand would be a hit with the celebrities coming through the gifting suites.
Yes, I was still very skeptical. I asked for a list and contact information for other companies who have participated in these events. Diana emailed me a list of references before the day's end. I called and emailed every single one of the contacts. Several of them told me that this opportunity was the best choice they had ever made for their brands and that they often attend celebrity gifting events for different red carpet events. One, an organic granola company, stated that my product and brand (Haiku Organics) would be a huge hit with the celebrity community because celebrities like to get things that you can't find just anywhere.
Right now you are probably asking yourself, "Which event has she been invited to?" I was offered to represent Haiku Organics at either the ESPYs or the Emmys. Becuase of the time and financial commitment, I chose the event that was later in the year—the Emmys.  That's right, Haiku Organics will be headed to the Emmys gifting suite in Hollywood this September and will be guaranteed to meet 100-170 celebrities, movers and shakers, and bloggers. We will get a moment with each celebrity to talk about our brand and to take pictures. Let's just say I am super excited and super nervous.

About Project Creator: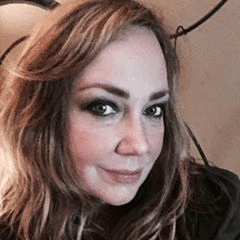 Clarissa J Winn
My name is Clarissa. I am an all-natural product formulator born and raised in Oregon. I create my all-natural, artisanal skin care products in small batches by hand—with love for people, animals and the planet.

Link to the Project: