www.for4job.com - The sharing of knowledge of each person is the key for the global social progress
Face4Job as a radar catches all job opportunities published officially in the "careers" section of the websites of the companies, around the world and in realtime, showing them to candidates according to their specific features; Face4Job replicates the recruiting process between firms and candidates, on the basis of skills and talents required and declared, according to a process of structured interviews step by step, questions and 1min video answers (no free video presentation and/or VideoCV.. just like a first interview face to face, questions and answers). Directly from home and without cost for candidates.
It is a simple, intuitive, flexible, in line with the times, democratic and free, without intermediaries for the direct connection, based on a real and meritocratic process that eliminates all barriers and global borders, at all levels and in all seasons.
Face4Job goals:
Launched in Italy in 2014 and in multilanguage version in 2015 (within Q2 2016 launch in US, Europe & Middle East); raised funds to almost 3M€ (European awards + new partners); various partnerships (i.e. Microsoft and Media); thousands member companies - 300k candidates; 12M page views per month today. In 2015, practically in the 1st year, more than 35,000 people have found or changed occupation using  Face4Job.
The sharing of our experiences and talents, at all levels, with the aim to support each other, is the most important action can be performed today to the whole community.
Teaching and learning, support and ask .. two sides of the same coin.
Therefore, be Mentor and/or Pupil, of any professional background. Be recognized as someone who can support and/or, simultaneously, identify who can support me.
f4j – for4job is the first Social Responsibility Network that joints people on the basis of what they know and what attitudes and talents prove to have. The PURPOSE is to create the appropriate and deserved opportunities for all.
Each Mentor creates his "Classroom" (or more than one): thematic classes with guidelines and rules established (job position, age of participants, education, languages, nationality, ecc ), where share issues, documents, advices, working methods, etc. The rules may be flexible or extremely restrictive, thus defining the population of their community.
Each user decides the extent and way of involvement in f4j and consequently its growth in the global network of the company.
GAMIFICATION PROCESS & JOBS
Interacting in the classroom means to provide evidence of their knowledge and attitudes. Being deliberately under examination on proficiency, attitude and skills.
Becoming part of new classrooms as Pupil, or enlarging its network as Mentor (even co-mentorship among different countries), means to grow thanks to merits.
Pupil can also decide to accelerate the growth of its network, getting involved: there will be the opportunity to make a sponsorship, special post or contact a Mentor proactively, paying small amounts. A chance for more visibility and demonstration of willing to grow.
Growing up in the network of f4j matures SCORE.
Using the Score (Recruiting + Awards)
Recruiting process: Companies can post job offers within the thematic classroom, or only decide to consult, as pure observer, the dynamic interactions inside the communities to find the best possible candidates (score will be a gage). This means becoming a prestigious Mentor (on the way to becoming Influencer) but also to redeem the score for this specific activity in money (a % of what the company pays to f4j for entering in the classroom).
Award:
Alternatively, the score gained can be converted into "f4j money" to buy prizes through a special catalogue powered by companies (internships, visits, educational experiences, etc. etc … even directly jobs).
About Project Creator: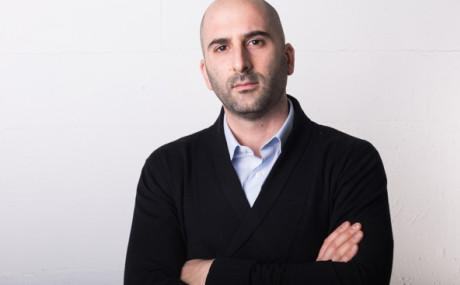 Alessio Romeo 
Founder & Ceo F4J, he is an engineer who at the age of 23 decided to achieve his own ambitions by looking for opportunities to get involved in international projects. He spent many years abroad working for leading global firms; when he returned to Italy at the age of 29, he took up positions at the head of some of the most important industrial companies.
In January 2009, he took up the challenge of directing the R&D department of an important US hi-tech start-up in Italy, left in 2013 to launch Face4Job.
Link to the Project:
https://www.indiegogo.com/projects/for4job-the-sharing-of-human-knowledge-for-growth