Soul Reflectionz is currently a blog that highlights the beauty of Black and Caribbean culture that I want to turn into a magazine.
What is Soul Reflectionz????
It highlights uplifting and informative content about Black and Caribbean culture. It serves as a platform to highlight African Americans who inspire others and uplift their communities through their work.  This includes music, literary works, visual art forms and social activism.  Soulreflectionz aims to celebrate African Americans, not only for what they do, but for how their lives impact the lives of others. It also serves as a platform to inspire others through motivational pieces and start conversations on issues the author feels passionately about through thoughtful editorial posts.  Inspire, educate and celebrate…that is what Soul Reflectionz is all about.
Inspire. Educate. Celebrate. That is what Soul Reflectionz is all about. Soul Reflectionz started off as a blog with the intent to celebrate all that is beautiful about Black and Caribbean culture. It also provides thought provoking editorials about issues affecting the Black community. I say Black and Caribbean culture because the two cultures are wonderful and unique in their own ways. The difference in the cultures are often misunderstood, hence why I make sure to talk about what's going on in both cultures.
When I created Soul Reflectionz, I wanted it to be a place where people of color could come and leave with a smile on their face feeling good about all of the amazing things going on in the Black community. I want people to read the material and feel PROUD about being a person of color. Two original sections are Black Business Shine and Black History in the Making.


About Project Creator:
Risa Dixon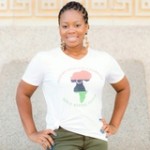 Born and raised in Brooklyn, NY, Risa always desired to make her mark in the world through her writing. After receiving her degree in journalism in 2007, she endeavored to express what she saw taking place in society around her, as well as the inner thoughts of her being, through words.
Risa has over 10 years of experience in the journalism field, both in print and online. She is an expert at maximizing online communities and effectively communicating to audiences via Twitter, Facebook,..
Link to the Project:
https://www.kickstarter.com/projects/1454189315/soul-reflectionz-magazine