Customize your smartphone with modular backplates, adding new and exciting functions. Monitor your health and wellbeing.
HIGHLIGHTS:
Attach various backplates to your smartphone that help you in everyday situations.
At its heart, Moscase is a health tracking accessory for your iPhone 6 and 6 Plus, capable of measuring various body functions in new and exciting ways.
It is the most intuitive and comfortable way of tracking your health. By seamlessly becoming one with your phone, you never have to think about it.
Use the dedicated Moscase App to sync and monitor your data. See how you're improving and receive health tips that help you keep your body and mind in top condition.
Because we take design very seriously, we made sure that our design doesn't ruin the looks of your phone.
MOSCASE ACTIVE BACKPLATES:
Each active backplate has its own distinct purpose that completely reimagines what smartphones are capable of.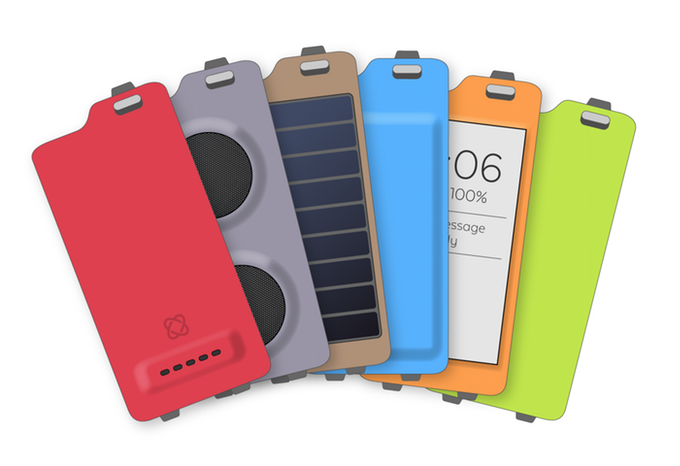 The Breathalyzer
You can never have enough cool sensors! The Breathalyzer is equipped with a special detection sensor, capable of analyzing your breath in order to determine the alcohol content in your body. The Moscase App will let you know what your allowed limit is based on your location.
The Rocker
For all you music lovers out there, this backplate upgrades your smartphone's stock speakers with ones that rival most full range Hi-Fi systems. Enjoy listening to your favorite music the way it was meant to be listened to.
The Collector
Harness the power of light and extend your smartphone's battery life with this solar cell equipped backplate. It's functional, it looks cool, plus it's environmentally friendly. What's there not to like?
The Booster
Strapping on some extra juice can be a life saver in a lot of situations. Top that off with extra storage space for all your photos, documents and other media, and you've managed to beef up the two weakest aspects of smartphones.
The Reader
E-paper has two advantages over any other screen: it's super easy on your eyes and its power consumption is practically non-apparent. Read notifications, display photos, or use it for reading books and articles.
Link to the Project:  
https://www.kickstarter.com/projects/1576245898/moscase-the-smartest-phone-case-ever-developed