What is Beaux Greep Exactly?
It'll be a premium-quality graphic novel complete with artwork and story by yours truly. Inspired by intrinsically complicated topics presented in a deceivingly simple manner (Think Where The Wild Things Are, by Maurice Sendak), it aims to open discussion and introspection over depression and anxiety disorders in a unique, accessible manner.
'Beaux Greep' will be a story-within-a-story exploring the incredibly complicated nature of modern life. The story aims to follow in the footsteps of works likeStitches by David Small, Maus by Art Spiegelman, and the many works of Harvey Pekar, all of which use the graphic novel medium to tell deep stories of the human condition.
During a personal crisis, our lead character uses art and storytelling as refuge. As he digs deeper into his art and writing, feedback from his subconscious unfolds on the page as the story takes on a life of its own. These realizations, along with a hauntingly dark presence that threatens to unravel everything, will unfold through the eyes of 4 mysterious creatures who find themselves lost in a barren land. Ultimately presenting a photograph of the mind's inner workings, it will culminate in an epiphany that will open our lead character's eyes to the mistakes made along the way.
Though based on a personal story that opened my own eyes to the depths of human behavior, the story will be presented as a broader presentation of its themes. So, this won't be just a story. It will potentially be your story. You may just need to look within to see where your path crosses with those of the weary and wizened creature named Beaux Greep.
About Project Creator: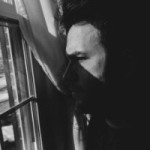 My name is Josh Sears, an entrepreneur, designer, and illustrator from Cincinnati, Ohio. In the past 6 years as a business owner, I've worked on a lot of incredibly successful creative projects. In addition to founding 2 successful web-based companies, my work has also graced the covers of multiple published books, as well as being featured on the Today Show, ABC news, TechCrunch, and beyond. I can't stress how grateful I am for those opportunities, however I can't say I've always had an easy time spinning the plates.
Link to the Project:
https://www.rockethub.com/projects/61022-beaux-greep-support-a-graphic-novel-exploring-depression-and-anxiety