The first intelligent baby stroller, Multifunctional and Self-Propelled for urban life and jogging.
Smartbe is the first intelligent baby stroller of the new generation. Smartbe is a revolutionary concept as regards design and functionality that solves real parents and baby needs. Smartbe applies state of the art technology through innovative, minimalist and safe design.
We have built a new baby stroller with all the needed intelligence to provide new levels of child safety and comfort never before imagined together in a stroller.
Smartbe fulfills all US & European Safety Regulations also going beyond, providing safety features not possible without the addition of electricity and leading edge mobile technology.
SMARTBE FEATURES
1. The All-In-One Multifunction Solution
Smartbe is the all-in-one solution that provides more than 10 functions managed by Android and IOS smartphones and smartwatches. 
Smartbe offers a climatized carry cot, a feeding bottle warmer, an automatic rocking chair, automatic power folding, music, an electronic locker, an anti-theft sensor, a microphone and webcams, among other breakthrough features.
2. Self-Propelled with 3 Navigation Modes
Smartbe Self-propelled. The stroller stays in front of the user seemlessly synchronized with their movement with neither assistance nor physical contact.
Smartbe Power Assisted. The stroler is under the user's direct control, propelled by engines with minimal effort.
Smartbe Manual. The stroller is pushed by the user without engine assistance.
3. Urban and Jogging Purposes
Smartbe was designed for urban and jogging purposes.
The frame of Smartbe adapts to the position required by runners, as it adjusts its center of gravity to increase stability. In addition, its four big wheels adapt easily to rough surfaces and paths.
About Project Creator: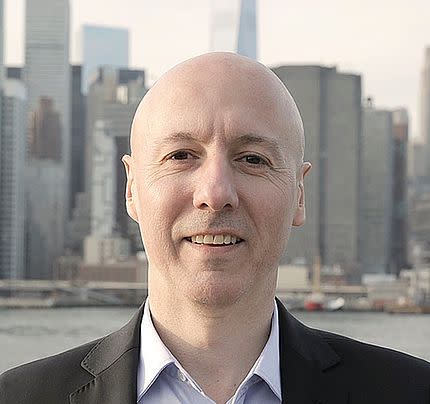 Guillermo Morro – Founder & CEO
More than 20 years of experience developing innovative business models as well as leading companies in different verticals in Latin America. He was awarded the NXTPLabs in 2014 and the Global Entrepreneur Startup Chile, in 2015.
Link to the Project:
https://www.indiegogo.com/projects/smartbe-intelligent-stroller