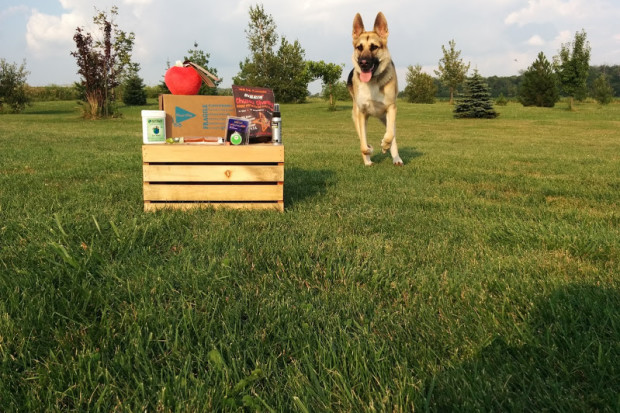 Storefront and e-commerce warehouse offering premium pet products at warehouse prices!
Paws & Play is Canada's favorite subscription box! Serving budget savy pet parents a healthy selection of top quality and new to market items for the last two years. Paws & Play was pioneered by a team of two experts within the pet industry with vast experience in agriculture and pet nutrition. Operated by a friendly and reliable team of family and friends, who are all knowledgeable in pet safety and nutrition, the entire team at Paws & Play are very passionate about quality pet gear, the environment, healthy living and the well being of our loving furry companions.
Our campaign goal is to expand Paws & Play into a warehouse style retail location to offer the general public high quality pet supplies at low warehouse prices, with the same exceptional customer service our members already enjoy. With your contributions we will launch a physical storefront and e-commerce warehouse for members and customers to shop for the best pet gear on the market.
Our Mission
Paws and Play believes in curating pet boxes using fresh organic fruit and vegetables, free range meat products and the freshest human grade ingredients.
We love buying goods from companies that do not conduct or commission cruelty on farm animals and participate in responsible sourcing and environmental sustainability.
We admit to personally and locally hand packing and overseeing the packing of our own boxes. We make them fresh by checking ingredients and best before dates. We use little or no excess packaging, and we do not send your goods to outside or overseas facilities for processing.
We believe that happy people make happy pets, our membership community filling the world with positivity and the right to make honest mistakes.
We love long walks in the park with our best friend, sharing ice cream, hiking tough trails, and making our moms proud.
We have faith that our boxes are a great value, that our company should make a fair profit and that the customer is always right.
Link to the Project:
https://www.indiegogo.com/projects/paws-play-pet-supplies-retail-expansion#/story