A fully self-contained electronic percussion instrument in the form of a traditional handpan.
The Lumen is a new electronic percussion instrument in the form of a handpan, which provides the unique playing experience of its acoustic inspiration, with the added benefits that electronics bring. It features built-in amplified speakers, an advanced on-board audio processor and full velocity sensitivity.
We want artists around the world to be able to pick up the instrument, turn it on and play – no need to connect to any other equipment. Being an electronic instrument, you can of course output the audio signal or MIDI messages straight from the Lumen.

Reason for its creation
Original acoustic handpans are made of steel and notoriously difficult to tune, which make them extremely rare and expensive. We're trying to provide an alternative which is attractive to a broader audience, from casual players to professional musicians.


Drum specs*
Full velocity sensitivity (20 levels per tone field)
Full range, amplified speakers built-in
Audio output (headphone jack)
Multiple instruments – changeable while playing
Key adjustments while playing
The inventor and invention
Guy Jackson created the Lumen due to the frustration of being unable to obtain an acoustic handpan, a pursuit that many people have undertaken to no avail. Instead of resigning himself to a waiting list, he set out to create something new. Development started in December 2013 and has been refined over the last few years to a point where it is now ready to move into full industrial design.
Partners like Soniccouture came on board when they saw the potential of the instrument, and have been invaluable as a resource for sound samples and design.
Since its announcement, the response from the entire handpan and percussion community has been overwhelmingly positive.

About Project Creator: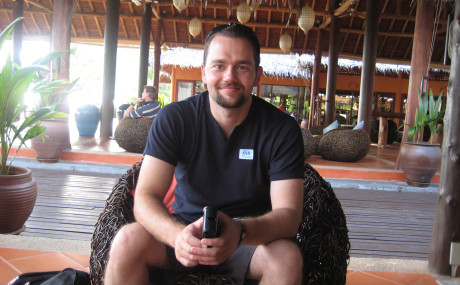 Guy Jackson
Developer, Tinkerer, Inventor
I'm a software developer from South Africa, and have always had an interest in new technologies and inventions. With over 14 years of development experience, exploring my own inventions has been a dream come true.
A family man, supported by my beautiful wife and daughter, I'm aiming to bring some of my inventions into the world; starting with the Lumen.

Link to the Project:
https://www.indiegogo.com/projects/lumen-the-electro-acoustic-handpan/